Avianca and Inmarsat today announced the signing of an agreement that will allow travelers to enjoy the most advanced broadband technology onboard its aircraft.
With this project, Avianca becomes the first airline in Latin America to make its aircraft available for the provision of GX Aviation, the new and advanced solution developed by Inmarsat to offer Wi-Fi to passengers and cabin crew during flights.
GX Aviation is the first in-flight broadband solution from one operator with reliable and high-speed global coverage from a single operator, allowing Avianca's passengers to browse the internet, stream videos, check social media and more during flights. A new in-flight connectivity experience that's in a class of its own.
GX Aviation will initially be available to all Avianca passengers on approximately 125 Airbus A320, A330 and Boeing 787 aircraft, with the potential for additional aircraft to be provisioned at a later date. Avianca's GX-equipped aircraft are currently expected to be rolled out starting at the end of the year.
Hernan Rincon, Chief Executive Officer of Avianca, said: "Today, technology is one of Avianca's fundamental pillars. Therefore, and to allow our travelers to be always connected, we have signed an agreement that will enable us to continue advancing in our digital transformation with the support of Inmarsat."
Leo Mondale, President of Inmarsat Aviation, said: "GX Aviation is now live as the most advanced in-flight connectivity solution in the world. It has been specifically designed from the ground up as a seamless and robust service for airlines and their passengers, overcoming the shortcomings of traditional in-flight internet providers. The rapid uptake from airlines is evidence of the market's confidence, with launch customers signed in key regions such as Europe, the Middle East, Asia Pacific, Australasia and now, Latin America."
He added: "Avianca understands that its passengers and cabin crew today expect a consistent, reliable and fast in-flight broadband service wherever they fly. GX Aviation is also scalable with the high growth expected in Latin America over the next decade."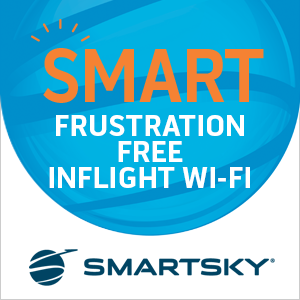 About Avianca
Avianca is the commercial brand that identifies the Latin American passenger and cargo airlines integrated into Avianca Holdings S.A. With a human team comprised of more than 22,000 collaborators, the airlines directly service more than 108 destinations in 28 countries in America and Europe, using for that purpose a modern fleet of 176 short, medium and long-range aircraft. Through its membership in Star Alliance, Avianca's travelers have access to destinations in 192 countries and 1.300 airports around the world. With 18.500 daily departures, passengers have access to 98% of the world's countries. Its frequent flyer program more than six million members. In addition to its passenger air transportation services, Avianca offers a portfolio of tourism services, cargo transport, courier and aeronautical assistance, through its Avianca Tours, Avianca Cargo, Deprisa and Avianca Services business units. In 2016 Avianca transported 29.4 million passengers.
About Inmarsat
Inmarsat plc is the leading provider of global mobile satellite communications services. Since 1979, Inmarsat has been providing reliable voice and high-speed data communications to governments, enterprises and other organizations, with a range of services that can be used on land, at sea or in the air. Inmarsat operates around the world, with a presence in the major ports and centres of commerce on every continent. Inmarsat is listed on the London Stock Exchange (ISAT.L). For more information, please visit www.inmarsat.com.
The Inmarsat press release newsfeed and corporate updates are on @InmarsatGlobal.