Although the term gets bandied about more often than it probably should in kombucha-swilling hipster circles these days, writer-director Mike Mills is the epitome of a 'modern-day renaissance man'. Not only did Mills cut his teeth as a rock star graphic designer of cool, groundbreaking album covers for bands like Cibo Matto, Air, and Sonic Youth, but he also directed music videos for the likes of Moby, Everything but the Girl, and Yoko Ono before segueing into indie filmmaking with 2005's Thumbsucker and 2011's lyrical, deeply personal, comedy-drama Beginners.
Inspired by the true-life story of Mills' 75-year-old father who came out as gay in the last five years of his life, Beginners garnered Christopher Plummer an Academy Award for Best Supporting Actor and put Mills squarely on the map as one of the most distinctive new voices in indie film. And now Mills has mined his rich family history once again with 20th Century Women – a rambling, heartfelt ode to his wildly eccentric single mother and the other women who helped shape his childhood.
Set in 1979, Women Stars Oscar-nominee Annette Bening (American Beauty, The Kids Are All Right) as Dorothea Fields, a fiercely independent single mom raising her 15-year-old son, Jamie (Lucas Jade Zumann) in a free-spirited boarding house in Santa Barbara, California. Fearful that  she is losing touch with Jamie as he hits his mid teens, Dorothea recruits two of the young women in his life – the family's hip, punk-rock obsessed boarder Abbie (played by Jackie and Mistress America's Greta Gerwig) and Jamie's troubled, promiscuous classmate Julie (Elle Fanning) – to help her teach her son everything he'll ever need to know about the world of women. Pinch hitting for the father figure in Jamie's life is Dorothea's hippie-ish carpenter William, played to stoney perfection by the amazing Billy Crudup (Spotlight, Almost Famous).
As you can imagine, things don't work out exactly as Dorothea had planned and get messy and chaotic quicker than you can say "Carter-era energy crisis", but that, of course, is all part of the fun. Mills has described Women as a love letter of sorts to the women who raised him and, as in Beginners, his bold, novelistic voice as a filmmaker shines through in every scene.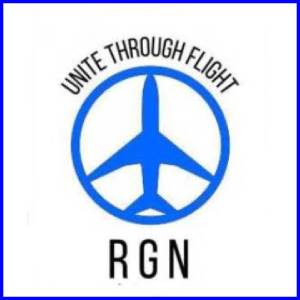 And though Women is deliberately slow and probably about 15 to 20 minutes longer than it needs to be, fans of eccentric, slice-of-life indie dramas will no doubt relish the chance to lose themselves in the rich pageantry of Mill's late-70's specificity. Deep, authentic, and often painfully realistic, perhaps the highest compliment I can offer Women is that it's so vividly realized that even viewers who didn't live through the 1970s will feel like they have by the time the credits roll.
And whether you are ultimately hip to the film's funky, off-kilter vibe or not, Mills' Oscar-nominated screenplay and its exquisitely drawn characters will stick with you for days afterwards. And don't even get me started on Women's evocative punk/art-rock infused soundtrack – The Talking Heads never sounded so good!
Now playing on select United, Lufthansa, Air France, and Emirates flights worldwide, 20th Century Women is also available via streaming at iTunes, Amazon Video, and Google Play.