With speculation continuing concerning the potential for an expanded electronics ban for flights into the United States, questions remain about how airlines would be able to manage such a scenario.
Speaking on the sidelines of the IATA Annual General Meeting in Cancun, oneworld CEO Rob Gurney offered some insight into his alliance's approach to the possibility.
Gurney acknowledged that discussions are ongoing and that the group is seeing "a lot of thinking among the member airlines," but the challenges are unlikely to be met with a simple, single solution.
Given that member airline Qatar Airways is already subject to the policies, there is great potential to learn from its experiences and apply them to other carriers should the expanded ban come to fruition. Yet, Qatar Airways now faces far more significant challenges, as six Arab countries have just cut ties with the country of Qatar, accusing it of collaborating with terrorist groups.
Gurney has first-hand experience with how Qatar Airways has handled the electronics ban, having flown Doha-JFK since the ban took effect, but is not so sure the airline's approach could work everywhere. "Each operating environment is quite different. What we might be able to achieve at airport X might be very different to what you can do at airport Y or Z because of the airport design or infrastructure. Homogenous solutions don't necessarily always translate into easily executed solutions."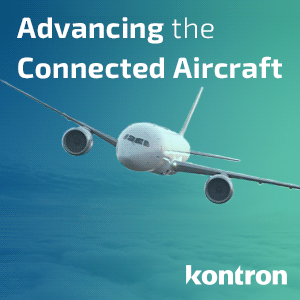 Qatar Airways benefits from already having a secondary security screening at the gate for US-bound flights. Most airports do not have this type of a setup so implementing such could raise massive challenges beyond just the volume of labor required to manage the packaging of laptops being checked at the gate.
And, of course, Gurney reminds us that such a change in policy is not yet in place, "Obviously, there's been a lot of media coverage; we're yet to see whether it does occur."
Ultimately there is only so much planning that can be done without knowing the specific details about what one is planning for. The oneworld airlines are working on big picture potential options but without certainty of what the US DHS will require most member airlines are not making major investments in potential problems yet.
Meanwhile, as the IATA AGM kicks off, the latest events affecting Qatar Airways are sure to be front and center, and journalists will be eager to hear from the carrier.
Related Articles: