Corrects article to state that the aircraft involved in the canceled flight was not a Boeing 777-300ER, as previously reported, but a Bombardier CS100, which had been scheduled to fly between Nice and Zurich. The main photo has also been updated to reflect this change.
Swiss International Air Lines (SWISS) is laying claim to being the first airline in the world to adopt a fully automated and customized system to rebook passengers whose travel plans are disrupted by flight cancelations.
Speaking at the Amadeus Airline Executive Summit in Dublin, Jan-Christian Schraven, VP operations for SWISS, said the airline brought the new system online on 6 March. This was exactly the target date SWISS and Amadeus, its IT partner, had planned for the new system to go live, so it was "delivered on time", he said.
Happily for the airline it saw no flight cancelations for the next four days, said Schraven, but on 10 March SWISS had to cancel a Bombardier CS100 flight between Nice and Zurich, and it decided to use that opportunity to bring the new disruption-rebooking tool into operation for the first time
The results represented a dramatic improvement over the airline's previous system of rebooking manually all the passengers from a canceled flight, according to Schraven, in explaining why SWISS had evolved its flight-disruption management activities to the stage of adopting a completely automated rebooking tool.
Several years ago SWISS had decided to try to improve its canceled-flight rebooking process. "We were reactive, but we wanted to be proactive, to predict what could happen to passengers," says Schraven. When rebooking passengers from canceled flights caused by a general operational disruption such as a severe weather event, "you need to be quick". This is because other carriers also canceling flights as a result of the same event immediately compete to rebook passengers onto any other flights offering alternative ways of getting their passengers to their destinations. So if an airline is slow to rebook its passengers from canceled flights, it will lose out to more nimble competitors in trying to rebook on any flights on which those competitors can place rebooked passengers.
The first step SWISS took was to have the staffers in its Passenger Control Unit sit next to its operations control employees so they could "understand what is going wrong very early in the process and think about how to make things better for passengers". Nevertheless, manual rebooking of all passengers on other flights used to take its Passenger Control Unit about two hours to accomplish.
However, SWISS's new automated rebooking tool accomplished rebooking of every passenger on the canceled flight within three minutes, according to Schraven. Within the first 30 seconds of the flight being canceled, the tool was able to rebook 61 passengers onto the carrier's later flight the same day. Within the next two-and-a-half minutes it had rebooked every other passenger from the canceled flight on to other carriers' flights.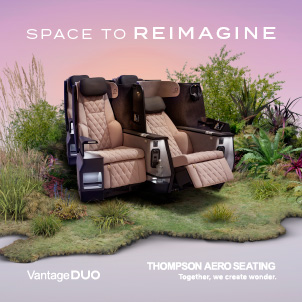 So fast was its new, automated rebooking process, said Schraven, that after passengers from the newly canceled flight were told to go to the SWISS transfer desk and were listening to an announcement from a ground agent that their rebooking was to be performed by means of an automated rebooking system, those passengers were already receiving SMSs confirming their new flight bookings.
According to Schraven, the new SWISS automated travel-disruption rebooking tool also links automatically to the Amadeus Altéa Reservation booking system it uses and to the systems of all of its interline partners, so they and their passengers interlining with any canceled SWISS flight suffer as little inconvenience as possible.
Schraven says its automated system is capable of rebooking all the passengers from any canceled flight with 100 passengers within three minutes. Its introduction of the automated rebooking tool has represented for SWISS a flight-disruption management evolution that has gone from "passenger by passenger, flight by flight, to global recovery, with no trade-off to [its rebooking] policies and quality of service".
Related Articles: