LE BOURGET — Airbus is making a major play for the operational and passenger benefits of the Internet of Things with its new Skywise open aviation data platform, in partnership with controversial US data analytics technology company Palantir.
In a Paris Air Show press conference with the chief executive officers of AirAsia and ANA low-cost carrier Peach, plus recorded testimonials from easyJet's Carolyn McCall and Emirates SVP engineering support Ahmed Safa, Airbus revealed that it is aiming to use big data not only to make its airline customers' operations more efficient and productive, but to feed back into the design of the next generation of cabins and aircraft.
Today's announcement was less than crystal clear in a number of areas, but it kicks off phase one of the Skywise programme, with the identification of the core platform. Next up in this phase will be integration of connectivity solutions, followed by selected applications and integrated dashboards. Phase two, headlined as "development" will include an extension to the rest of the Airbus group product line, including military, space and helicopters, together with what the airframer calls "a user-centric portfolio of applications, especially in maintenance and engineering, flight operations and fleet planning". At the "mature stage", phase three, Airbus hopes that Skywise will be "the heart of the industry, the cornerstone of the entire supply chain, inspiring R&D and new services, i.e., aircraft-as-a-sensor".
Responding to a Runway Girl Network question on why Airbus is taking such a strong lead despite other aviation industry partner companies already doing much work in this arena across airframers, Airbus' digital transformation officer Marc Fontaine said that "everybody is reaching the same conclusion" on the IoT, citing Airbus' aircraft production role in the industry as a principal reason for the airframers move.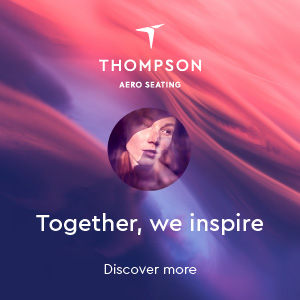 Palantir CEO Alex Karp highlighted to RGN that the partnership hopes to make Airbus' engineers and their expertise more vital to the company rather than less, noting that the question he was asking is "how do you augment the value of an engineer, rather than replacing the engineer…making every employee at Airbus more valuable, not replaced by some algorithm. This is a really important part of why an initiative like this is valuable: because you want to create innovation and make the workers more important, as opposed to having innovation and unemployed people."
easyJet CEO Carolyn McCall underlined the operational benefits of Skywise, saying "Over two years our engineers and IT team have been working very closely with Airbus to build the capability to capture the data created by the aircraft systems to try and help minimise and prevent delays. Through this work we have managed to identify the most frequent 100 aircraft faults that cause disruption to our passengers and have been working out how to use the data to detect these faults as they develop.
"Punctuality is important to our customers and so we want to do all possible to minimise disruption from technical events. Prognosis systems like the Airbus Skywise platform can really transform the way that we maintain our aircraft. The data obtained enables us to predict potential issues before they arise and start troubleshooting before the aircraft even lands which could help move us closer to our goal of eliminating technical delays," McCall said.
Speaking to Runway Girl Network after the announcement, AirAsia chief executive Tony Fernandes — a real enthusiast for the operational benefits of the IoT for aviation and the passenger experience, it turns out — explained that he expects significant benefits from Skywise. "It's all about efficiency. Data provides you with information to make better-informed decisions. I'm thrilled: I've been pushing for this for a while, so as soon as Airbus mentioned it we were thrilled."
"In terms of inflight service," Fernandes said, "we'd be able to know a lot better how to serve our customers vis-à-vis food. Obviously, with data, we'd be getting it from a few places, not just from this, knowing our customers, knowing who's on there, what they've bought before, what they like, their preferences. Our cabin crew will be armed to a similar device as you're holding, and we'll know all 180 passengers that are on the flights."
Management information to make better #PaxEx decisions is also key, Ferndandes notes: "I've always wondered whether it's worth even putting in a recline. That would save us a lot of money if we didn't have a recline, but we're not going to say 'Joe Bloggs didn't recline his seat' or 'went to the bathroom eight times'."
The problem is, of course, that unless the systems are designed to separate passenger-beneficial marketing data with personally identifying information (like faith-certified meal preferences linked to a flyer's ID, for example) from aggregated information (like "85% of passengers didn't use the recline button") the data will be out there, available for mining, at risk of intrusion, and without an easy optout.
Tony Fernandes may not care that Joe Bloggs went to the bathroom eight times, but Joe Bloggs' lavatorial data needs to be protected. If Joe's medical insurance company, as just one example, has access to that data, then there are real privacy implications to its collection and use.
Airbus, as a European company, will need to ensure that its partnership with an American firm close to the current US administration is in line with EU data protection and storage laws — and, indeed, that its selection of technology partners is acceptable to an increasingly privacy-minded flying public.
Related Article: