LE BOURGET — Despite a wider fuselage and seats, Airbus has lagged Boeing's 737 passenger experience in style — and more importantly in overhead bin space — since the Boeing Sky Interior débuted in 2010. By 2020, Airbus is aiming to change that, with a phased introduction of what it's calling the A320 Airspace cabin, available for both linefit and retrofit of A320ceo and neo family aircraft.
To start, in 2019 massive new bins — capable of holding massive 24" x 16" x 10" bags on their ends — will be available, followed by a series of largely more cosmetic #PaxEx upgrades in 2020, including an extra inch of sidewall sculpting, a new welcome area and an aesthetic familiar from the widebody Airspace programmes.
The bins are clearly the most vital part of the Airspace upgrade. Retrofits to add pivot bins to A320 family aircraft have been available for the best part of half a decade, with Zodiac's ECOS (formerly ISIS, name changed for obvious reasons) being the best-known example. Going against the industry grain, though, Airbus has selected flip-up bins rather than a swinging pivot version. The airframer's Ingo Wuggetzer tells Runway Girl Network that Airbus' flip-up bins are lighter, less complex and easier for flight attendants to lift.
Airbus is cognisant — thanks to its work with a couple of dozen airlines — that some airlines have cabin crew whose average stature is not sufficient to reach the top of the flip-down bin without a step on the aisle side of the seat frame or a lid assist mechanism, and it is exploring options for how to best work around this issue.
Thoroughly pleasingly, the opened bin lids fit neatly into the structure of the cabin ceiling, making the aircraft more attractive on boarding with the addition of sculpted support structures and carefully designed mechanisms. Airbus also suggests that the lack of pivot bins at a lower level may speed up boarding and improve the sense of space.
Also improving a sense of space: an extra inch at head and shoulder level thanks to some advanced sidewall sculpting, and a new doors 1 welcome zone that echoes the curved signature Airspace look from the A330neo and A350.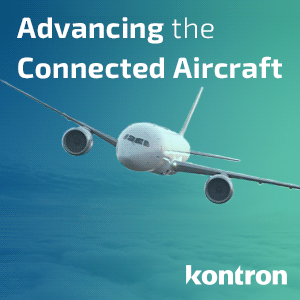 Less convincing: the "modular IFE platform" and "flexible connectivity" that were touted, which neither vice president of cabin marketing Ingo Wuggetzer nor senior vice president of marketing François Caudron could materially distinguish from the options currently available to airlines, with the most innovative part being the coincidence that modular IFE like Panasonic's NEXT will likely be available at roughly the same time as the A320 Airspace cabin.
It seems clear that the A320 Airspace cabin will eventually be the future standard for the interiors of the Airbus narrowbody line. But the crux for the airframer, lessors and airlines will be how the switchover from the current interior — which is approximately a decade old — to Airspace is managed, given that the bins will be available first and many airlines will not wish to take every item on the Airspace list.
From 2020, Airbus intends to offer the A320 Airspace package as a whole to airlines purchasing linefit  — in theory, there will be no picking and choosing, although one would expect that a significant enough order would enable a customer to be choosier. That package model would seem to be more attractive to lessors, though the extra pricing for the Airspace cabin is unlikely to be.
For a period of time, it is conceivable that "an Airspace cabin" may be different between airlines and between refit, non-refit, or tranches of refit aircraft, which will be a challenge to the Airspace brand.
If Airbus can manage that, however — perhaps through only branding as Airspace those cabins with the Full Monty of options — it would seem to be on to a winner.
Related Articles: