It's something of a common wisdom in the aviation industry that passengers like it when an airline offers the same seats in longhaul business class. It's certainly easier to set travellers' expectations, which is a key part of the passenger experience. But Air France is installing different seats on almost every single one of its longhaul aircraft, from spacious seats with direct aisle access like Zodiac Cirrus outward-facing herringbones on the 777 fleet or the Zodiac Optima seat that is the basis of United Polaris on the A350, through to the relatively tight Stelia Equinox fully flat bed without direct aisle access on the A330.
Air France's Airbus A350 will see Zodiac Optima up front, the debranded version of the United Polaris seat and one of the new generation of compact staggered business class seats. United, we learned at the Aircraft Interiors Expo in Hamburg this spring, only has exclusivity for Optima in the US market, although it's surprising that the airline didn't manage to negotiate the exclusivity for the Atlantic market as well.
Air France's A350s will likely be competing with Polaris on a number of routes, but it'll be something of a tortoise-vs-tortoise race, since AF's first ten A350s will be heading to its Boost-monikered long-haul low-cost arm. For long-haul low-cost, Optima feels well above average, and for mainline it seems a reasonable compromise between space and density, with the offset redeeming some of the zero-sum problems with staggered seating.
The other big news, broken by French blog The Travelers Club (formerly Tyler Birth), is the 2-2-2 layout for the airline's A330 fleet, which operates flights across a network into Africa, India and South America that has limited competition. Interestingly, Air France has gone for the less dense Equinox 2D seats rather than the stacked 3D version, which competitor Air Caraïbes uses on its new A350s (though not on the same routes, as a rule).
Zodiac's popular (if troubled in its latest implementations) outward-facing herringbone seat, Cirrus, will continue its rollout on Air France's fleet of 787 Dreamliners and 777-200ER and -300ER jets, with Air France revealing to RGN that it is studying Optima plus Zodiac's RAVE inflight entertainment system for its largely leisure subfleet of 777-300ER aircraft, although The Travelers Club suggests this may not extend to every -300ER, with the COI (Caribbean/Indian Ocean) higher density subfleet yet to be confirmed.
Air France may not have much option at this stage to add space to the tighter Dreamliner Cirrus seats, which are noticeably smaller on the 787 than the 777 owing to the narrower fuselage, but it might wish to see what can be done in terms of shrouding if it decides to roll the product out onto other aircraft.
Observed noticeable difference in the comfort of Cirrus as configured for the 787 versus the 777 this week. The latter was rather superior.

— Runway Girl Network 🏳️‍🌈 (@RunwayGirl) April 22, 2017
And Air France confirms that Zodiac's RAVE inflight entertainment will be rolled out on the A350, A330 and some of the 777 fleet — a big plus, since RAVE gets, well, rave reviews from passengers.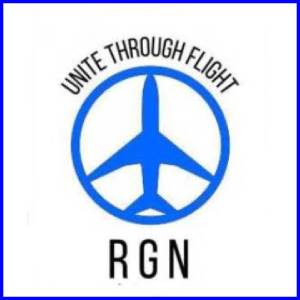 So what's missing? The A380, notably, as well as the remaining 777-300ER subfleets. Air France needs to make a decision about its superjumbo's business class very soon, because the angled lie-flat seat was outdated as soon as it was delivered, and Lufthansa — the only other airline foolish enough to order angled seats on the A380 — has long refurbished all of its cabins with fully flat beds. The handful of remaining Airbus A340 aircraft are on their way out by the end of next year to a subsidiary anyway, so they won't be refurbished.
But that still leaves a final state with a minimum of five products — the current A380, Optima on the A350, Cirrus on the 777/787, Equinox on the A330, and whatever gets put on the COI 777-300ER subfleet. A hearty splash of Champagne goes a long way to keeping passengers content, but being clear about expectations — in advertising, in seatmaps, and throughout the passenger experience, goes even further.
Related Articles: