Baggage management by the world's airlines improved again in 2016 as the industry focuses on technology investments and prepares for a step-change in handling by June 2018. According to the SITA Baggage Report 2017, released today, the rate of mishandled bags was 5.73 bags per thousand passengers in 2016, down 12.25% from the previous year and the lowest ever recorded.
This is good news for the rising number of passengers, which last year hit an all-time high of 3.77 billion. Since 2007, the rate of mishandled baggage has fallen 70% due to investment in technologies and process improvements by the world's airlines and airports. Over the coming 18 months, this is expected to improve even further. IATA members, the majority of the world's airlines, have adopted a resolution requiring every piece of checked baggage to be tracked along its journey by June 2018.
Ilya Gutlin, SITA President, Air Travel Solutions, said: "It is frustrating for passengers and airlines when bags go missing but the days of not knowing where your bag is will soon to be a thing of the past. We are on the brink of a new era in airline baggage management because the world's airlines are committing to track baggage throughout its journey. This requires data capture, management and sharing across airlines, airports and ground handlers giving a better view of where each piece of luggage is at every stage. At SITA we are providing several tracking innovations that will allow the air transport community to scale up their tracking capabilities without massive capital investments."
The IATA Resolution 753 is coming into force in June 2018 and from then every bag must be tracked and recorded at four mandatory points – at check-in; aircraft loading; at transfer between carriers; and on arrival as the bag is delivered back to the passenger. When this is in place airlines will be able to share the information with their passengers and code share partners allowing them to track their bag, just like a parcel. Having this information means passengers will stay informed and all parties involved in their journey can take action if flights are disrupted and their bags are delayed.
A critical pinch-point in the bag handling process is when passengers and their luggage need to move from one aircraft to another, or from one carrier to another. Bags have a higher risk of being mishandled at this time, particularly if connections are tight. In 2016, close to half (47%) of delayed bags were in the process of being transferred. Introducing mandatory tracking at this point of the process will provide real-time data that can be used to avoid delays.
Mishandled baggage negatively affects both the passenger experience and the airline's finances and SITA's report shows that the financial costs remain high despite the 12.25% drop in the mishandled rate.  SITA reports that the global bill for recovering and reuniting passengers with their bags was in the order of US$2.1 billion in 2016.
Gutlin added: "We are using technology to transform baggage management which will improve both the passenger experience and help to reduce the cost to the airlines. To be successful we need to cooperate and collaborate across the industry and challenge ourselves to find new ways of working and sharing data to upgrade the experience for air travelers and to improve operations."
SITA provides IT and communications to the air transport industry and is the only single-source vendor covering all areas of baggage management from data capture to management and sharing using the latest technology. SITA has been the recognized leader in bag tracking and tracing for over 20 years with its systems in every major airport in the world. SITA WorldTracer is sponsored by IATA as the industry baggage tracing service of choice. SITA BagJourney is the world's first community-based baggage tracking system that provides an end-to-end view of the baggage journey using data from multiple sources. Today SITA is leading the baggage community by providing technology and professional services to help the industry meet the IATA June 2018 deadline.
Tweet this:
Baggage management by the world's airlines improved again in 2016 down 12.25% and the lowest ever recorded http://ow.ly/vCJX30borEU
Good news for the 3.77 billion air passengers: baggage management is getting better  http://ow.ly/vCJX30borEU
SITA is using technology to transform baggage management – improving #PAXEX and reducing the cost to airlines http://ow.ly/vCJX30borEU
Follow SITA online and at these links:     
SITA photos available here: http://www.sita.aero/pressroom/image-gallery and videos and info graphics here: http://www.sita.aero/pressroom
About SITA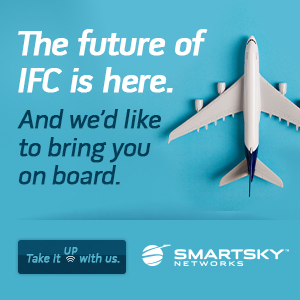 SITA is the communications and IT solution provider that transforms air travel through technology for airlines, at airports and on aircraft. The company's portfolio covers everything from managed global communications and infrastructure services, to eAircraft, passenger management, baggage, self-service, airport and border management solutions. Owned 100% by more than 400 air transport industry members, SITA has a unique understanding of its needs and places a strong emphasis on technology innovation.
Nearly every airline and airport in the world does business with SITA and its border management solutions are used by more than 30 governments. With a presence at more than 1,000 airports around the world and a customer service team of 2,000+ staff, SITA delivers unmatched service to more than 2,800 customers in more than 200 countries.
In 2015, SITA had consolidated revenues of US$1.7 billion. SITA's subsidiaries and joint ventures include SITAONAIR, CHAMP Cargosystems and Aviareto.
For further information go to www.sita.aero