Spafax, one of the world's leading providers media, entertainment and content marketing services to the airline industry, announces that it has been selected by LATAM Airlines Group to license, curate and deliver inflight entertainment ("IFE") programming on its fleet of over 300 aircraft.
Spafax will add to LATAM's award-winning onboard experience with an innovative and engaging selection of films, television, music and original programming, all supported by its industry-leading reliability and service. Spafax Group companies already have a 14-year relationship with LATAM, and this new agreement will mark the next chapter in this successful collaboration.
"Spafax offers  innovative solutions for in-flight entertainment and it will help us to find further ways to connect with our passengers both on and off the plane," said Eduardo Costa, Customer Strategy & Experience Director, LATAM Airlines Group.
Spafax Group Chairman Niall McBain added, "It is always rewarding when we can work more closely with an existing partner. LATAM is at the forefront of innovation in Latin America, and we are thrilled to lend our entertainment expertise to their already strong onboard experience."
Spafax's programming will not only feature the latest in Hollywood content, but will also have a strong focus on exciting new films and television from Latin America.   In addition, Spafax is the industry's leader in bringing the latest in original web and digital content to the inflight market, and will introduce new media to LATAM's audiences across the travel experience.
Spafax's entertainment efforts will be led out of its Santiago office, and will be supported by Spafax's IFE teams in both London and Southern California, along with the company's global network.
About Spafax Group
The Spafax Group is one of the world's leading providers of media sales, entertainment curation and content marketing. Originally founded to serve the airline market, Spafax Group companies now support a wide variety of leading brands around the world. Current clients include Air Canada, American Airlines, British Airways, Cathay Pacific, Delta Air Lines, Emirates the Lufthansa Group, Mercedes-Benz, Singapore Airlines and many others. The group is headquartered in London with over a dozen offices around the world. Spafax is a tenthavenue company.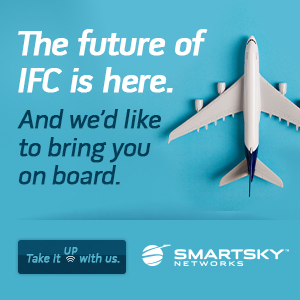 About LATAM Airlines Group S.A
LATAM Airlines Group is Latin America's leading airline group with one of the largest route networks in the world, offering air services to around 140 destinations in 25 countries, and is present in six domestic markets in Latin America: Argentina, Brazil, Chile, Colombia, Ecuador and Peru, in addition to its international operations in Latin America, Europe, the United States, the Caribbean, Oceania and Africa.
The Group employs over 44.000 people worldwide, operating more than 1,400 flights per day and transporting 67 million passengers per year.
LATAM Airlines Group has one of the youngest and most modern fleets in the world.  Its 306 aircraft average an age of less than seven years and feature the latest models including the Boeing 787, Airbus A350, A321 and A320neo.
LATAM Airlines Group (formerly LAN Airlines) comprises subsidiaries in Peru, Argentina, Colombia and Ecuador as well as LATAM CARGO and its subsidiaries; in addition to TAM S.A and its subsidiaries, TAM Linhas Aéreas S.A. (LATAM Airlines Brasil) and its business units TAM Transportes Aéreos Del Mercosur S.A. (LATAM Airlines Paraguay) and Multiplus S.A.
LATAM is the brand adopted by LATAM Airlines Group member airlines and is being rolled-out in its products and services, as part of a gradual integration plan.
LATAM Airlines Group is the only airlines group in Latin America and one of two worldwide to be part of the Dow Jones Sustainability 'World' Index.  In 2016, it was recognized by the index for sustainable practices, based on economic, social and environmental criteria, for the third consecutive year.
LATAM Airlines Group shares are traded on the Santiago Stock Exchange and the New York Stock Exchange in the form of ADRs.
For any commercial or brand related query, visit www.latam.com. Further financial information is available viawww.latamairlinesgroup.net