To say that the Airbus A320neo family has seen a rough start to service might be underselling the challenges the re-engined aircraft are facing, mostly due to issues with the Pratt & Whitney PW1100G geared turbofan powerplants.
First came the rejection of the initial deliveries by Qatar Airways. Then came engine startup time issues once in service with Lufthansa. IndiGo and GoAir, both of India, have faced significant challenges in keeping their A320neo fleets flying this year. Altitude restrictions and increased inspections have reduced the type's dispatch reliability for the airlines for several months now.
Spirit Airlines was the latest carrier to indicate issues with the type, temporarily grounding a handful of its A320neo aircraft with similar engine issues as the Indian carriers. These engine issues now see airlines adjusting fleet plans, including delivery delays and conversion of A320neo orders to the A320ceo classic engine option.
Last week both JetBlue and Spirit Airlines confirmed that upcoming A320neo orders will convert to A320ceo aircraft. Spirit will convert two of four aircraft previously set for 2018 delivery to the classic engine option. Delivery of the new CEOs will be accelerated from 2018 to late 2017. The other two NEOs set for 2018 delivery are now delayed into 2019.
.@SpiritAirlines will no longer take any A320neos in 2018: Two converted to A320ceos, two pushed to 2019, says CFO

— Ghim-Lay Yeo 杨锦丽 (@ghimlay) April 28, 2017
Mexican carrier Volaris will also take delivery of fewer A320neo aircraft in 2018 than previously expected.
JetBlue's order conversion is arguably more significant. The company will now take 11 A321ceo aircraft in 2018 rather than A321neo aircraft. The move was described by company CFO Steve Priest as "just prudent, good contingency planning for us." Yes, the long-term operating costs will be slightly higher but the up-front capital costs are lower. Plus, the move gives Pratt & Whitney time to continue working towards resolving the engine issues. It also means that any chance JetBlue has of taking the LR model and launching intercontinental service is now delayed to 2019 at the earliest, though Priest reiterated that the company has not yet decided whether to launch said service. It is a decision that will be "made on a margin basis. So, if JetBlue, in partnership with Airbus, look at the capabilities of this aircraft and we come to a view that we can drive more accretive margins by flying across the Atlantic versus flying, if you like, West transcon, then that would be a decision that we could consider."
$JBLU NEOs will have P&W engines. "We felt that swapping the NEOs for CEOs in 2018 is good contingency planning for us." #AvGeek

— Seth Miller (@WandrMe) April 25, 2017
For Hawaiian the impact is a delay from Airbus' side, not a deferral on the part of the airline. The carrier originally expected to receive its first A321neo aircraft in mid-2017 with the planes in service before the end of the year. That timeline slipped, with CEO Mark Dunkerly confirming in the company's most recent earnings call that three of the 16 ordered are still expected to be delivered this year, but scheduled commercial service won't start until 2018 due to new type induction processes and ETOPS certifications.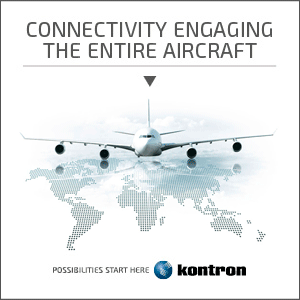 For Hawaiian the immediate impact comes in a shift of costs and in deciding which aircraft will serve some new routes over the winter season. Fortunately for the airline it was able to adjust the 767 retirement program to meet demand during the company's peak operations. Dunkerly explains, "[T]here are a couple of 767s that we're coming up on checks that we had provisionally decided perhaps not to extend. We've now decided to extend them. It is to allow us to keep capacity in the market during that period of time.
"And then as Shannon mentioned earlier, as we've worked through our maintenance planning, some of the intervals between some components of some of the checks have been able to stretch out, allowing us not to have some aircraft in scheduled heavy maintenance during this period and therefore, giving us the opportunity to use them over this critical period of time which is, you rightly point out, it is part of our sort of seasonal peak and important for us to have.
Earnings transcript quote from Seeking Alpha.
Related Articles: