The electronics ban, introduced in March by the current administration on flights to the United States from several Muslim-majority countries was followed by a similar ban for large electronics on flights to the United Kingdom from six countries. Whether the ban is expanded to include flights from Europe or not, for currently-affected airlines and travelers, the nearly two months since implementation have not been fun.
Runway Girl Network has considered the impact of the electronics ban on everything from inflight entertainment solutions to the bottom line of affected airlines, but what about customer relations? Looking on the bright side, the ban is presenting an opportunity for the airlines to both strengthen brand recognition among the American public as well as boost their overall reputations.
Look at Royal Jordanian. Despite the initial reactions of anger, confusion, and a general "this sucks" attitude to the ban, passenger frowns are being turned upside-down by their humorous approach, which mirrored the way they responded to the short-lived "Muslim ban" put in place by the administration. The latter is thankfully cancelled, but Royal Jordanian continues with snark on social media towards the former. The humor recently turned solemn with the release of a brief video which gives some sad insight into air travel from the perspective of a Muslim passenger and, for their efforts, Royal Jordanian made worldwide headlines.
The electronics ban is a make-lemonade-of-lemons situation, an opportunity for airlines to prove customer dedication and professionalism. After all, this is no toiletry bag situation; the items now forced to ride in aircraft holds are big-ticket devices, potentially integral to passenger livelihoods. As Elisa N., a traveler made wary by the ban, tells RGN: "No travel insurance in the world would be worth what my laptop is worth to me."
No airline wants to be the first to mess up handling of passenger electronics, and so organized handling procedures have been implemented. Lauren L., a Chicago-based photographer, described her experience with Emirates to RGN: "Trust me I was worried. My equipment is my life, so needless to say I was terrified. I cushioned my laptop in my checked bag and my camera was put in a box, which I made them double wrap. They had no problem doing that when I had been traveling for 6 hours and had 14 more hours to go. They really helped me."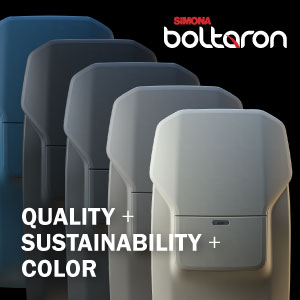 This journalist is also fresh off a flight route that falls under the electronics ban, having traveled on Qatar Airways from Doha to New York-JFK this week. My full experience is reported at The Independent, but I believe I was well-informed going into the experience. The only major shock was at the genuine care exhibited by airline staff when it came to packaging my laptop, labeling and handling the box, and answering my questions. It is as if employees have been instructed to carry out the complimentary electronics packaging process with a modicum of empathy, perhaps (correctly) assuming that passengers will be coming to them stressed, confused, and a little paranoid. Naturally this is not an ideal state of mind to be in prior to an ultra-long-haul flight with virtually no personal space and no opportunity for true relaxation.
As summer travel ramps up and airports see an influx in passengers who infrequently fly, customer service and communication around the electronics ban will be extremely crucial. Setting a positive impression with guests is one way affected airlines can turn the tides of the ban to counteract, even a little in terms of increased brand recognition and reputation, any political motivations behind it.
Related Articles: