Rockwell Collins continues its growing presence on Boeing's next-generation family of aircraft with the first customer delivery of a 737 MAX. The 737 MAX features Rockwell Collins' 15.1-inch landscape flight displays, flight controls and a variety of interior cabin products as standard fit in every aircraft.
"We're excited about the capabilities we're providing to Boeing as part of the 737 MAX to help deliver incredible value to airlines," said Steve Timm, vice president and general manager, Air Transport Systems for Rockwell Collins. "From the early stages to first flight, and now the first customer delivery, it's rewarding to be part of this journey as the 737 MAX makes its airline debut."
With the recent acquisition of B/E Aerospace, a world leader in interior cabin products, Rockwell Collins gained an even larger footprint on the 737 MAX. This includes the integrated aft galley and lavatory complex, lavatory, interior lighting and passenger oxygen systems as standard on every aircraft. A variety of selectable cabin options such as passenger seating, food and beverage preparation, portable oxygen devices and crew masks are also available.
"We've continued to build upon the trust that Boeing and airlines have placed on Rockwell Collins with each new aircraft that enters the market," said Werner Lieberherr, executive vice president and chief operating officer, Interior Systems for Rockwell Collins. "We'll continue to look forward and innovate to help them deliver value to their customers."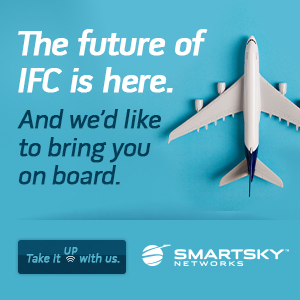 In combination with interior cabin products, a large variety of airline-selectable flight deck options such as Head-up Guidance System (HGS™), weather radar, VHF radios, multi-mode receivers, traffic collision avoidance systems, transponders, and more increase the total content available as an optional feature. This places Rockwell Collins as a key contributor of high-integrity solutions that span across the entire aircraft.
Boeing currently has more than 3,700 orders for the 737 MAX.
About Rockwell Collins
Rockwell Collins (NYSE: COL) is a leader in aviation and high-integrity solutions for commercial and military customers around the world. Every day we help pilots safely and reliably navigate to the far corners of the earth; keep warfighters aware and informed in battle; deliver millions of messages for airlines and airports; and help passengers stay connected and comfortable throughout their journey. As experts in flight deck avionics, cabin electronics, cabin interiors, information management, mission communications, and simulation and training, we offer a comprehensive portfolio of products and services that can transform our customers' futures. To find out more, please visit www.rockwellcollins.com.