HONG KONG — Zodiac Aerospace is replacing three full shipsets of its latest Cirrus business class seat for Cathay Pacific's A350 fleet, and will also be responsible for full maintenance overhauls for the rest of the fleet. Airbus, as the provider of supplier-furnished equipment including lavatories with doors that don't close properly, will also be involved in the extensive work that is already underway, with the first two A350-900 aircraft planned to enter Cathay's Swire Group sister company HAECO's hangars "before summer".
Despite the extensive seat problems requiring "a very intensive plan for maintenance" on the remaining fleet, general  manager product James Evans tells Runway Girl Network that Cathay plans to continue its relationship with Zodiac as the sole seat supplier for its longhaul business class product. "We've twenty-two A350-900s, twenty-six -1000s coming in the next couple of years. It's really important to be working with them," Evans says, also confirming that Cathay still intends to take Cirrus and Zodiac's premium economy product on the stretched A350.
Head of cabin engineering David Howgego concurs. "We've got a lot of Zodiac equipment as well in business class, with shipsets of — between the 777 and A330, 60, 70 shipsets. We've got first class, we've got premium economy. We've engaged with Zodiac pretty heavily, at pretty much every level of the business over the last six, twelve months in particular. As you can imagine, we are very fixed on what we need to do with them going forward to fix the product, and we are working with them. We haven't walked away. We worked with them to get what we need."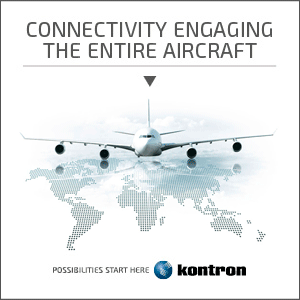 "Essentially," Howgego says, Cathay's plans are contained within "the QIP, the Quality Improvement Plan, which is a joint exercise with Zodiac. So we have enormous matrix, larger than we would hope it to be I guess. There are aspects of the seat we are going to improve, modify, upgrade. There is interim action and longer term action."
The nature of the plans of action, and the list of specific aspects of the seat requiring replacement, "depends by aircraft actually," Howgego explains. "If you look at the production quality from day 1, it's improved tremendously. The seat is fundamentally, I think, fabulous actually. It's in the details of getting it right. And some of the early ones the detail is not right. The armrests or the cocktail tables, the bed extensions, they are probably the top three single items that cover the majority of issues."
Cathay's reason for performing a full shipset replacement of the first three aircraft, B-LRA, -B and -C, Evans and Howgego explain, are around the sheer number of issues encountered on the seats in these aircraft, rather than that the issues on these aircraft are fundamentally different. "The reason we did -A, -B and -C with the most aggressive program," Howgego says, "is that we have limited confidence in our ability to fix those two modifications on them. Beyond that, we can address all of the elements."
The seats on aircraft -A, -B and -C "could be fixed," Howgego says. "It's not as if they are fundamentally different. It's just a collection: production issues, tolerances, supply chain. The early seats were the first seats they built. There was more variation in those seats than the later seats. So, just in a practical basis to get hardware, to get upgrades, to do it in a timely manner, we just said 'replace'. But I don't think there is anything fundamentally different with the first three."
As far as the timetable for the three shipset replacements, Howgego notes, it will be "pretty aggressive. The first two before summer is what we expect. The third one during the summer probably, late summer. The first one is going to take three weeks, but we are working to improve that. It's not something we've done before. We do retrofits normally in service, but this is a bit different. We've had great support from the team here — we've got a Zodiac team here. We have the local Airbus team, and a Panasonic team for the IFE system. We're looking at three weeks."
The overall fit and finish of the seat throughout the fleet is also up for heavy maintenance, Howgego says. "There's things that customers will see. Everything is about what the customer sees, what the customer experiences, what they take away. Now all of the things on the seats I guess in some way people like us. That's very important because somehow they also add up to the overall experience in a way."
"While the aircraft is on the ground," Howgego says, "we are doing everything we possibly can on everything else as well. All A350 operators have issues with lavatories, plus a few other areas as well. So we are also working with Airbus in parallel to get as many parts as possible at the same time, which is just good practice."
Airbus is involved because the lavatories and galleys are supplier-furnished equipment arranged through Airbus, which is the first port of call in the event of problems. Although the galleys are B/E Aerospace products, recently amalgamated into Rockwell Collins, Zodiac supplies the aircraft lavatories, which have experienced ongoing issues, including with the doors not fully closing. "When we take the new aircraft, one hundred percent, it's Airbus," Howgego says. "So, if there is an issue with a galley, an issue with overhead bins, with lavatories, it's Airbus. As it goes into service, naturally that does transition at some point. And the complication, or the opportunity is that, with the supplier behind Airbus, we often have a very strong business relationship with them anyway. We do whatever it takes to get something fixed, so we finish up working with both, but the official channel is Airbus. And certainly until it is transitioned to an in-service product is with Airbus."
In an overconsolidated industry that is continuing to consolidate, at what point does having the equipment from two manufacturers with whom airlines already have relationships negate the purpose of the supplier-furnished model?
Related Articles: