With ongoing seat production delays affecting deliveries of the United Boeing 777-300ER fleet and its new Polaris hard product, and the timetable for production of the Zodiac-produced seat under question, the airline will be offering "Fauxlaris" — the Polaris soft product with seats over a decade old — for quite some time to come.
There's a lot to like about the bits of Polaris that shine through this older product on the Boeing 787 Dreamliner, which I flew on a "pink-eye" Fauxlaris flight from LA to London in March: long enough that you can actually get a decent night's sleep, but departing early enough (at 5:55pm) that a comfortable bed is crucial to getting an early night's sleep.
I was impressed that United offers a premium access fast-track section of its LAX terminal, but it was odd that, when the terminal itself was quite busy, there was only one agent helping passengers, despite several sitting around at the various service desks. Perhaps some cross-training or passenger flow prediction work could be helpful for staffing here.
After a brief stop in the relatively unimpressive United Club — not bad for North America, but sub-par in terms of pre-flight food and beverage options for the route, given the excellent lounges in the Tom Bradley International Terminal — I headed to the gate, which was at least close in on the stubby pier.
LAX was its usual construction zone, with exposed work in progress and industrial plastic-bagging worthy of La Guardia in the undersized boarding zone. United could do some work on rationalising the space available, queueing system and seating spaces. I can't imagine it would be very pleasant to sit facing a fellow traveller's queueing buttocks for the lengthy amount of time the queue took.
So, as I boarded, I was feeling like the whole experience was rather under par given the competition, but on board I was surprised to see the windows fully dimmed on what was only a slightly warm spring day, with the LED lights blaring on full bright white.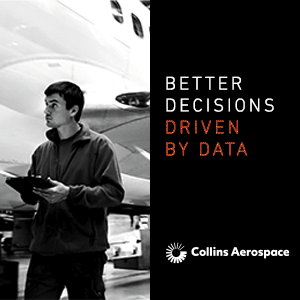 I understand dimming the windows if it's boiling outside, but it had the effect of making the cabin seem clinical and stark, particularly compared with the on-brand blue that United's 777-300ER cabins light up. Much room for improvement here.
The seat is the same decade-old B/E Aerospace Diamond product that Continental had as its standard longhaul product, and which countless airlines have used since. It's better than the pre-merger United product, but it's again below par on this route, where three competitors offer direct aisle access and the other (British Airways) offers its 2006-designed Club World seat that offers significantly more space at foot level for most passengers.
Knowing all that, I made sure to check my reservation regularly in order to secure a bulkhead seat, where the footwells are about three times the size of rows further back. I also picked a middle seat: despite my love of a window seat, I didn't want to climb over a fellow passenger to stretch or pop to the lav.
I also wasn't super-impressed that the USB socket was broken and that my IFE remote was dead. Given that Flightradar24 data suggests the aircraft for this flight sits on the ground for twelve hours after arriving from Melbourne, broken hard product feels unacceptable.
United's pamphlet printers must be making a fortune out of Polaris, because there sure was a lot of reading material about future #PaxEx that I wasn't going to be, er ex-ing on this flight. Perhaps a Fauxlaris blurb might be useful here too.
With United set to remove the smaller pillow, the plethora of Saks items is reduced slightly, but it still seems odd that United hasn't thought of a better way than hiding a seat under a Linens 'n' Things.
I thought that the welcome bubbly presentation was delightful, and while the chocolate was tasty enough it didn't go at all with the champers. Could this not be some sort of savoury amuse-gueule instead? A puff pastry cheese straw, perhaps, or even some sort of upmarket Cheeto? I also shudder to think how many of these two-part plastic items are making it into landfill around the world. Is actual glass really not an option?
I thoroughly liked the amenity kit, practically stuffed with a wide selection of Cowshed products including the usual lipbalm and hand cream, but also offering a pillow mist and a posh moist towelette. A+ for including a peppermint to kill that morning breath on arrival. Highly profitable regular Polaris travellers might get bored of the same case, though, and United might do well to think about how to create a series of kits to vary things up a little.
United's new signature wine flight concept, where you get to try three off the list in smaller tasting glasses, is brilliant. The fact that they failed to predict that passengers might like to take them up on that offer and have now run out of lots of the wine is not so brilliant.
Frankly, I found the white selections poor in quality and ill thought through. The Greek wine was as sickly as the Riesling, and neither was served cold enough — something that a wine advisor knowledgable about commercial aviation would know happens frequently. The Chablis, too, was too minerally and not generous enough in the mouth. I tried the Cab with my main course and it was fine, but not remarkable. The best by far was the Champagne, a cheaper bottle from a little-known producer and not named on the wine list, but nonetheless delicious. It would make sense for United to replicate this with the rest of its wine list: perhaps a "sweeter white", "drier white", "fruitier white", which could be color-coded for ease of flight attendant and passenger recognition, might work well.
Every single bite of food on the aircraft was delicious, and the crew were kind enough to swap out the starter (fish, which I don't eat) for the cheese plate.
Hands down, United's short rib was the best beef I've ever eaten in the sky.
I continue to be delighted by the signature ice cream sundae, which United has zhoozhed up for Polaris with a new bowl. (I'm less delighted that the bowl has apparently been cracking and leaving shards of glass in the sundae.)
Also superb: my six-hours-later breakfast, billed as the midnight snack, which I enjoyed immensely. There's something wonderfully comforting about tomato soup and grilled cheese, and the lobster mac and cheese was impressively tasty. On this schedule of flight, I'll often have a midnight snack instead of the breakfast (which invariably comes at a point when I'd much rather continue sleeping).
The crew was a mixed bag: while the international service manager (or whatever Continental used to call its pursers) was charming, personable and a true delight — including visiting every passenger for a welcome-on-board chat — the flight attendant serving my aisle seemed overwhelmed by all the Polaris soft product, and didn't exude the same warmth.
Panasonic's Ku-band connectivity wasn't up to the performance I'd found excellent on two previous flights, which was a bit disappointing.
And on arrival at Heathrow, the plane seemed to decide it wanted to be a sightseeing bus and drove around almost the entire airport to get to our gate at the Terminal 2 semi-satellite B building, which is a frustratingly long trek from immigration and baggage claim without either a satellite train (like T5) or enough moving walkways (let alone anything like the Toronto super-fast moving walkway).
Baggage claim, too, was firmly in the "did nobody think of this" camp, and lacked enough space even for a relatively small 787-9. United and the Star Alliance need to deal with these issues with Heathrow: it's a brand new terminal and puts a damper on even a good flight.
Overall, I was impressed by many of the aspects of the new Polaris service, but it's clear that there's much more work to be done in order to bed in the product during and beyond the Fauxlaris phase.
Related Articles: