The Supervisory Board of Zodiac Aerospace Group met on April 27, 2017 and approved the financial statements for H1 2016/2017 fiscal year (September to August).
Didier Domange, Chairman of the Supervisory Board of Zodiac Aerospace, said:
Zodiac Aerospace is entering a crucial phase in its history calling for a change in governance which has been decided. Olivier Zarrouati has placed his mandate as CEO at the disposal of the Board of Directors. Even if the recent results were disappointing, the Board of Directors recognized his outstanding achievement over his 10 years tenure. The Total Shareholders' Return is just below 300% which is the 2nd best performance of the global sector.

The Board proposed Olivier Zarrouati to remain CEO for a while, focusing his action on the finalization and execution of the deal with Safran, if Safran and Zodiac come to a renewed agreement, which is what we want. The Board has appointed Yann Delabrière, as Special Advisor to the Board with two main objectives. First to ensure close coordination between the Board of Directors and the operational teams to accelerate and deliver the industrial and operational recovery of the Group, which would facilitate a smooth integration of Zodiac Aerospace within the Safran Group should the ongoing discussions succeed and second to ensure a robust and sustainable standalone scenario should the ongoing discussions with Safran come to an end.

We are very pleased to welcome Yann Delabrière who has been a very remarkable Chairman and CEO at Faurecia, world leader in car seat, and who will bring us his experience of operational excellence serving demanding global customers.
Olivier Zarrouati, Chairman of the Board, said: "H1 2016/2017 profitability has been strongly impacted by the additional costs of the Aircraft Interiors branch and by an unfavorable mix in the Aerosystems branch. We strongly and resolutely continue the implementation of the "Focus" plan and our reduction costs actions."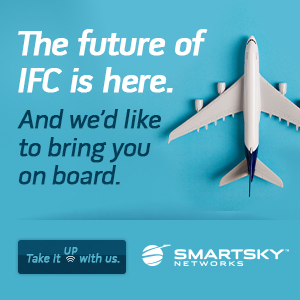 He added: "Key steps have been taken and we anticipate a strong rebound of our profitability for H2 2016/2017. Today, I believe that in the medium-term operational recovery of the Group, but I am especially convinced of the relevance of our rapprochement project with Safran in a context of profound change in our industry. In order to achieve these two objectives, I have placed my mandate as Chairman of the Executive Board at the disposal of our Supervisory Board.
"As proposed by the Board, I agreed to continue my mandate for the period needed to pursue and complete, the ongoing discussions with Safran or to support, if not, necessary developments for our governance. This will enable us to successfully support our return to a growth profitable path by relying on the quality of our innovation, the solidity of our commercial positions and the commitment of our teams."
Highlights:
H1 2016/2017 sales slightly down -1.7% to €2,447m and -2.6% on a like-for-like basis
H1 2016/2017 Current Operating Income loss of €12m, strongly impacted by Aircraft Interiors activities, as announced
Net financial debt of €1,325m as of end of February 2017, resulting in a net debt to shareholders' equity ratio of 0.41. Compliance with covenants expected by end of August 2017 while financing is secured for the medium-term
Continuation of the action plans implementation and significant improvements expected in H2 16/17 to reach an estimated COI between €200m and €220m
Continuation of the discussions with Safran with a view to complete the transaction
Medium-term development potential unimpaired, under any scenario, with the aim of restoring a "mid double-digit" profitability by 2020
See more at: http://www.zodiacaerospace.com/en/news/group-news/h1-20162017-results#sthash.XQxfV38N.dpuf