Like a beautiful, yet tragically vapid, runway model, writer-director Tom Ford's Nocturnal Animals might look like a million bucks on the outside, but deep down it's just as bland and pedestrian as they come. And though the always-amazing Michael Shannon (Midnight Special, The Night Before) scored his second Oscar nomination for Best Supporting Actor for his performance in the film earlier this year, at the end of the day, Animals is the Emperor's New Clothes of award season contenders … all pomp and no circumstance. And while I'd like to say I hated Animals outright, I must admit that the film's style and visual flair totally reeled me in at first. But once I realized that cool imagery was all that Animals had to offer, things went downhill rather quickly.
Based on Austin Wright's 1993 novel Tony and Susan, Animals was adapted for the screen and directed by Ford, who, not surprisingly, cut his teeth as a fashion designer and one-time creative director at Gucci and Yves Saint Laurent before turning to writing and directing with 2009's Oscar-nominated A Single Man. Ford does manage to elicit some compelling performances from his cast, but his focus on style over substance ultimately dooms the effort entirely and Animals ends up playing more like a creepy, hyper-fetishized Calvin Klein print campaign than an actual film. The amount of oddly-stylized and totally gratuitous nudity (both male and female) in Animals is enough to make an art history major blush.
It's not the nudity itself that's the problem but rather the pretentious, fashion-world-friendly way that Ford stages it that is perhaps most off-putting. By making everything from a nude man taking a crap on an outdoor toilet to the aftermath of a brutal double rape and murder look like a splashy editorial for Vogue or Harper's Bazaar, Ford takes the "male gaze" to new lows of objectification. And though the images might be intended to shock or even titillate, anyone who's ever flipped through French Vogue will no doubt be more compelled to yawn.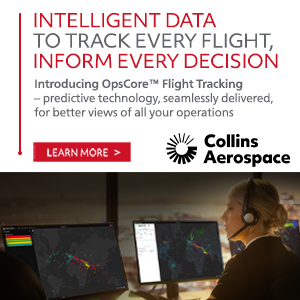 Starring Amy Adams (Arrival, Batman v Superman: Dawn of Justice) as Susan, an ultra chic art gallery owner in a loveless marriage to Armie Hammer's (The Social Network) Hutton, Animals really starts cooking with gas when Susan receives an unsolicited manuscript for a soon-to-be published novel from her ex-husband, Edward (Nighcrawler's Jake Gyllenhaal) in the mail. Inviting her to read the book so that they might meet up to discuss it when he'll be passing through town in a few days, Edward has even gone so far as to dedicate the book to Susan. Mildly unnerved at the idea of hearing from her ex after their brutal divorce years earlier, Susan nevertheless dives into the book and things get very weird very quickly. Cutting between the bizarre events in Edward's book (a violent, Texas-set, revenge-thriller entitled Nocturnal Animals), Susan's dreary present-day existence, and the warm memories of Susan's early, happier years with Edward, the film takes off like a firecracker and seems to be building to a killer payoff but ultimately flames out way too early for its own good.
Featuring fantastic supporting turns from Wedding Crasher's Isla Fisher, Karl Glusman (The Neon Demon) and Avengers: Age of Ultron's Aaron Taylor-Johnson – who took home a Golden Globe for Best Supporting Actor earlier this year for his ferocious, star-making turn here as the villainous Ray – Animals is probably most disappointing when one thinks about what it might have been in surer hands, who might have been better able to, as Project Runway's Tim Gunn would say: "Make it work!"
Now playing on select EVA Air, Lufthansa, Air Canada and Singapore Airlines flights worldwide, Nocturnal Animals is also available via streaming at Google Play, Amazon Video and iTunes.