Maybe demand was soft to begin with. There is no doubt that inbound travel to the United States is showing weakness these days. Add a material dash of uncertainty over two (mostly) failed bans on travelers who happen to be from certain Muslim-majority countries, and airlines' challenges grow. Toss into the mix the in-cabin electronics ban – with questionable supporting evidence and three airports specifically targeted with dubious reasoning – and today's announcement from Emirates is not all that surprising. The carrier is slashing frequencies into the United States nearly 20%, removing 25 of the 126 weekly flights starting next month.
In Boston, Los Angeles and Seattle the carrier will move from twice-daily service down to a single trip. Its Florida destinations of Orlando and Fort Lauderdale, arguably more exposed to softening leisure travel markets, will drop from daily to five-times-per-week.
The company's smallest plane (777-200LR) seats 266 passengers; that aircraft is used on the Fort Lauderdale route. The 350ish-seat 777-300ER is used for Boston, Orlando and Seattle. Los Angeles currently gets the second largest plane in the fleet, a three-class A380 seating 489, plus the 266-seat 777-200LR. The LR will be dropped on the route with the new schedules. In total, the move cuts approximately 10,000 weekly seats each way between Dubai and the USA.
While the carrier does not outwardly appear as such – thanks to meals and entertainment on board – its operations are very much in line with how a low-cost carrier (LCC) turns a profit. It flies a relatively consistent fleet (only A380s and 777s) of larger planes with lots of seats on board, especially in the coach cabin. It takes advantage of competitive pricing on connecting itineraries to flow huge volumes of traffic through its Dubai hub. And as long as it can keep the seats mostly full, the operating economics of those aircraft mean reasonable yields. But the planes have to stay full. Given slowing demand for flights those cuts make sense.
An AP report on the change has Emirates citing the variety of new US policies as directly impacting demand for flights:
"The recent actions taken by the U.S. government relating to the issuance of entry visas, heightened security vetting, and restrictions on electronic devices in aircraft cabins, have had a direct impact on consumer interest and demand for air travel into the U.S.," the carrier said.
Even with loaner laptops in premium cabins and some cheeky marketing it is not possible for an airline to counter what effectively amount to economic sanctions without some changes being implemented. Travel to/from India appears especially hard hit from some reports, like a Visa processing issue rather than an outright sanctions one.
In this case Delta Air Lines, United Airlines and American Airlines appear from this vantage point to have finally gotten their wish for the US Government to take some action against Emirates, Qatar Airways and Etihad after years of lobbying. The Open Skies treaties are relatively clear in their grant of rights and the US3 argument towards changing those was very weak.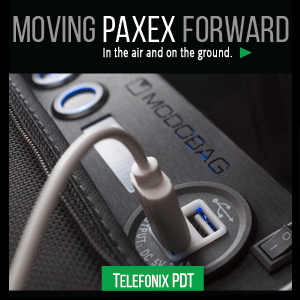 By using "security" as the reasoning for the ban rather than economics or religion or race, the US appears to have gotten away with it. It is a solid economic warfare move and we are now seeing the very real results. European and US carriers should see some benefits from these cuts, though the drop in demand may be even greater than the reduced flying allows for, making it a somewhat pyrrhic victory.
As for Emirates, it still has plans for at least some of the planes freed up by the move. It is growing frequencies into China and other Asia destinations. Similarly, Qatar Airways appears focused on building up service into India rather than focusing on the US market right now, even as CEO Akbar Al Baker suggests the ban is not necessary nor the correct way to address a security risk.
And so we have protectionism of the US airline industry taking precedence over tourism, manufacturing and retail, with passengers and rational thought caught up as collateral damage in the fighting.
Related Articles: