Inmarsat (ISAT.L), the world's leading provider of global mobile satellite communications, has more than 1,000 expected aircraft under signed contracts, both installed and as a backlog, for its next-generation GX Aviation and European Aviation Network (EAN) inflight broadband services.
The milestone was celebrated during an evening reception with airline customers, partners and the media at the Aircraft Interiors Expo (AIX) in Hamburg, Germany last night.
The fast-growing backlog, which includes aircraft that have either been installed or are awaiting installation, is a major endorsement of Inmarsat's strategy to make the connected aircraft a reality. It follows a succession of leading airline customers that have selected to equip their fleet with Inmarsat's GX Aviation and EAN services, including Lufthansa Group, International Airlines Group (IAG), Air New Zealand, Singapore Airlines, Norwegian Air and Air Asia.
Lufthansa Group was the first customer to commence installation of GX Aviation on their aircraft last year. They have already fitted out more than 50 aircraft, a number that is expected to increase to 200 aircraft by the end of this year. GX Aviation provides inflight broadband for Lufthansa's FlyNet Wi-Fi offering, which launched under a test phase in February this year.
Inmarsat signed a deal with International Airlines Group (IAG) earlier this year to be the launch partner for the European Aviation Network (EAN), which will provide passengers with unparalleled inflight connectivity across Europe. IAG plans to equip in excess of 300 aircraft across British Airways, Aer Lingus, Iberia and Vueling and aims to have 90% of its short haul fleet complete by early 2019.
Leo Mondale, President of Inmarsat Aviation, said: "The fact we have crossed more than 1,000 aircraft in backlog at this point is an incredible milestone, given that GX Aviation only went live a few months ago. It is further proof that the inflight broadband revolution has truly begun; passengers are demanding quality connectivity and airlines are endorsing Inmarsat's superior offering. We are deeply engaged with additional airlines worldwide, so this really is just the tip of the iceberg. The message is clear: we are coming to a plane near you!"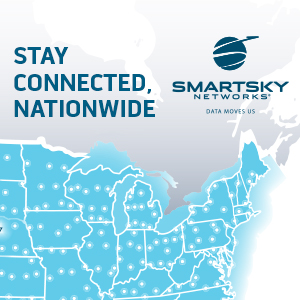 Inmarsat is transforming global aviation with GX Aviation, which gives passengers the same fast and reliable connection in the air that they previously only found on the ground. The world's first global, consistent, high-speed broadband service from a single provider, GX Aviation went live in 2016.
The European Aviation Network (EAN) is the first solution to combine the 'best of two worlds'; integrating connectivity from a satellite, operated by Inmarsat, and a complementary LTE-based ground network, operated by Deutsche Telekom. EAN remains on track to enter service this year.
About Inmarsat
Inmarsat plc is the leading provider of global mobile satellite communications services. Since 1979, Inmarsat has been providing reliable voice and high-speed data communications to governments, enterprises and other organizations, with a range of services that can be used on land, at sea or in the air. Inmarsat operates around the world, with a presence in the major ports and centres of commerce on every continent. Inmarsat is listed on the London Stock Exchange (ISAT.L). For more information, please visit www.inmarsat.com.
The Inmarsat press release newsfeed and corporate updates are on @InmarsatGlobal.