Ryanair passengers with a hankering for traditional Irish sausage can now pre-order a full, cooked breakfast to be served to them on a picnic blanket on early morning flights out of Dublin.
While a hot, crack-of-dawn picnic might not initially sound like everybody's cup of Irish breakfast tea, Ryanair says it has been "delighted" with the response from passengers so far and is considering adding similar pre-order meal options in the future.
The IT solution that enables passengers to order the breakfast ahead of their flight was developed for Ryanair by Retail inMotion, a subsidiary of LSG Group. It can be integrated into any airline's booking system, although Ryanair is the only airline using the solution at the moment.
However, a Retail inMotion spokesman says that "other airlines are becoming more and more interested in the offering and we anticipate that we will roll out the solution to other customers in the future".
"Ryanair wanted to introduce a pre-order offering to complement their already successful menu, and asked us to create a suitable meal which would appeal to passengers on flights departing from their Dublin base," says the spokesman.
Retail inMotion proposed a full Irish breakfast as the first pre-order meal, a decision it reached after reviewing passenger profiles.
The meal contains a "very high quality" Irish breakfast sausage, Irish back bacon, hash browns, cherry tomato, McCambridge's brown bread, Irish salted butter and marmalade. It can be washed down with orange juice and Lavazza filtered coffee or another hot beverage of the passenger's choosing – perhaps the Irish breakfast tea mentioned above.
All this for "just €10", says a Ryanair spokesman, as though €10 (just over $10) is a bargain for some reheated breakfast meats in a cardboard box. Not just any old cardboard box, you understand, but a cardboard box with a red and white gingham interior which unfolds into a picnic blanket to "entice passengers to enjoy a traditional Irish meal in a non-traditional and entertaining way".
Outlining the thinking behind this unusual design, Retail inMotion's spokesman says: "The distinctive packaging gives passengers a special treat on board and is an important part in developing the full dining experience. The box helps reinforce the familiar and comforting feeling of a hearty, traditional breakfast."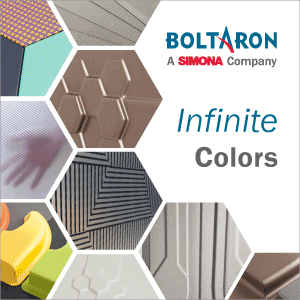 Ryanair began serving the meal in October and is pleased with the level of take-up among its early-rising clientele. "We launched the hot breakfast service on our first daily Dublin departures, making early morning flights even easier for both leisure and business customers, and we have been delighted with their response to date," says the airline's spokesman.
"We are currently looking at the possibility of more pre-order options to improve the inflight menu service and we continue to improve the onboard range as part of our 'Always Getting Better' customer experience improvement program."
Ryanair has been on a mission over the last few years to improve its bad-boy, 'treat 'em mean' image and appeal more to business travellers than groups of young lads on low-budget bachelor-party weekends in Tallinn. The carrier says on its website that while years one and two of the Always Getting Better program focused on "fixing the areas customers didn't like and improving the existing offering", year three would be about "digital acceleration and innovation". This new pre-order breakfast service would certainly fit into the latter category.
Your author will be taking a Ryanair flight for the first time in years next month and looks forward to seeing these improvements in action. Unfortunately, while I am flying to Ireland I will not be on an early morning flight out of Dublin so I won't be able to sample the hot breakfast picnic for myself.
Related Articles: