HAMBURG — Reiterating its brand positioning as a premium leisure carrier, Hawaiian Airlines plans to offer a premium-heavy Airbus A321neo aircraft to serve the western United States, with a third of the passengers on board in either Premium Cabin first class recliners or Extra Comfort extra-legroom economy. In a bid to beat an unusually frenetic pace of news during the Aircraft Interiors Expo in Hamburg, Hawaiian and JPA announced their partnership in a session at the Passenger Experience Conference the day before the Expo opens to the public, and sat down with Runway Girl Network immediately afterwards.
"The new A321neo fits into our existing fleet to largely serve smaller west coast destinations to Hawai'i," Hawaiian senior vice president of marketing Avi Mannis says. "All up and down the west coast — we serve ten cities now — either from some of those cities to neighbour islands, so Kauai or Maui or places where you might not justify a full A330, or at times of day at which we could operate service economically with 189 seats instead of 278."
The airline has chosen not to plump for a flatbed to match the passenger experience on its A330 aircraft, which was shown behind the scenes at the Aircraft Interiors Expo 2016 last year. The airline's Optimares fully flat bed introduced the design concept of "courtesy aisle access", but Mannis tells Runway Girl Network that a mixture of competitive environment and the carrier's leisure focus meant that a flatbed on the narrowbody aircraft was not selected.
The onboard product itself is, therefore, fundamentally quite standard: the first class Premium Cabin recliners are a B/E Aerospace MiQ narrowbody business/first seat used by numerous other airlines, pitched at a slightly above average 39", while the economy and Extra Comfort seats are also clearly tagged with B/E's design language, pitched at a standard 30" and 35" respectively.
Hawaiian is dressing the seats and cabin attractively with island-inspired patterns, and introducing space-saving bulkhead dividers that, JPA Design design director Tim Manson tells RGN, enable bulkhead passengers to store their cabin baggage at their feet rather than having to put it in the overhead bin.
S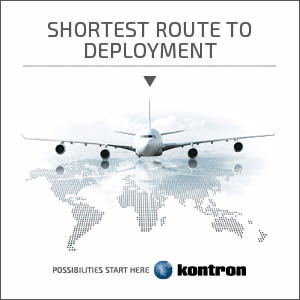 ome customisation is relatively small: Manson observes that, for the most part, passengers travelling to Hawai'i from the US west coast do not in fact need a coat hook given the generally delightful island weather. Mannis, for his part, explains that a key storage need for the seat's customer base is the personal water bottle that an increasing number of travellers are carrying with them, and both the economy and first class seats offer space for them.
But the non-revolutionary basic product does call into question whether the partnership has delivered on the "new highly customised brand-immersive design" promised in advance of the conference.
Indeed, in customisation terms, Hawaiian and JPA highlighted to RGN that they were unable to include a tablet-holder in the first class seatback because the MiQ seat comes pre-certified by B/E Aerospace. In the Premium Cabin recliners, the PED holder will thus be located in the tray, which — given the lack of seatback entertainment — is suboptimal, although first class passengers will not have to bring their own device.
Despite the length of the flights these aircraft will operate, seatback inflight entertainment will not be provided. Instead, Panasonic Avionics streaming wireless IFE will be on offer throughout the aircraft. Economy and Extra Comfort passengers will be provided with an adjustable seatback personal electronic device holder from B/E Aerospace, for which Hawaiian will be the launch customer.
While "we're operating at the long end of the aircraft's range," Mannis said in the presentation of the seat to the aviation industry, he later noted to RGN that the passenger class mix is driven solely by demand rather than weight considerations. Sixteen Premium Cabin, 45 extra-legroom economy and 128 economy class seats are clearly a premium-heavy configuration.
Eighteen A321s will arrive for Hawaiian between Q4 2017 and 2020, and the airline expects them to drive a significant period of expansion.
Related Articles: