Innovation often seems driven by upstarts, not industry stalwarts. In the world of economy class seating, however, this year's Aircraft Interiors Expo in Hamburg showed that the behemoths are far from staid. Recaro and B/E Aerospace were among the interiors giants showing off new products with the potential to significantly improve the passenger experience.
Flying 10-abreast in economy on a Boeing 777 is far from luxurious and, to date, few seating options have offered much to enhance your living space. B/E Aerospace hopes to change that with the launch of its Aspire product line; United Airlines is the launch customer for the product on the 787-10, A350 and for 777-200 retrofits. The new seats feature significant changes at the base of the seat, creating more space for knees while still providing the support a body needs for long-haul travel.
B/E had a demo set on its stand this year (no photos allowed). Pitched at 30", there was actually space at my knees. At an enhanced 33-34" pitch – which is akin to United's Economy Plus product and is fully reclinable –  my legs were able to extend without my shins catching the seat in front.
Aspire features the narrower armrests of B/E Aerospace's Meriden product line (adopted by Southwest Airlines and others) but overall it didn't feel as cramped as other 10-abreast options I've tried, and I was sampling from the middle seat. The iteration of Aspire being prepped for the 10-abreast 777X – featuring 17.4″ seat width – will provide noticeable improvement. Other comfort options supported leg elevation – a crowd pleaser among those who tried the seat.
It is worth noting that the finishes on display in the booth differ from those shown in the renderings of United's selections; a true comfort test will come once the seats are flying. B/E Aerospace also announced during the show that United will take the Meridian product on the carrier's Boeing 737 MAX fleet. That seat was launched at the show two years ago and Southwest is deploying it in new cabins today.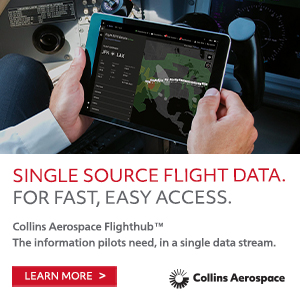 Meanwhile, upstart seatmaker Mirus came back to AIX for its second year and announced another deal, this time with AirAsia X to provide seats for long-haul operations. The Hawk "LR" model was fashioned with 3D pressure mapping surveys to create a cushion layout that is both comfortable and supportive. The result is a solution that sits on the same base frame as the short-haul version of the Hawk seat (gaining manufacturing efficiency and the weight savings to airlines of a carbon fiber core) but "by playing with foam density and contouring we were able to improve the seated pressure distribution", according to company CEO Phil Hall. The seats exceed pressure measure ratings required in the UK for wheelchairs, according to Hall.
The Hawk LR includes options for 110V power alongside the in-armrest USB solution developed in conjunction with IFPL and also embedded IFE options should a carrier wish to go that route. One IFE option featured a small camera that is used to gauge a passenger's age and gender to optimize advertising on the system. Should such a system be implemented I expect privacy objections will be loud, but it is an option. And it thinks I'm still young so I cannot complain too much on that front.
Recaro is hoping to provide flexibility to airlines, showing off its Airbus A320 Smart Cabin Reconfiguration seating product at the show and taking home a Crystal Cabin Award for its efforts.
The kit offers an incredibly easy means to re-pitch a block of seats with up to 15" of play available if an airline is willing to give up one row. For airlines with a mix of longer and shorter flights on the same fleet (e.g. US transcons and NYC-Florida) the ability to upsell more 'extra legroom' seats on the longer routes and more total seats on the shorter flights could be an interesting way to improve fleet profitability by doing something other than raising fares or cramming more seats on board. That I was able to figure out the system and perform the adjustments after seeing it a couple of times is a testament to the simplicity of the mechanism. Recaro indicated that, should a customer select the product, it will pursue certification with the seats in every permutation of pitch to ensure airlines receive the most flexible solution.
The Molon Labe Side Slip seat gained significant media coverage during the show with its wider middle seat and ability to create a wider aisle for the boarding process. I am skeptical of the true space and time savings it would deliver in the real world based on user confusion and the fact that passengers almost never board in the "correct" order to optimize that process. Plus the kit has extra moving parts, increasing the risk of an inoperable seat. But it is an interesting design.
It's clear that airlines have plenty of choices to deliver comfort to their passengers. Which will they choose? See my RGN Live at AIX 'seat roundup' video below for more.
Related Articles: