The announcement declaring Gogo's latest 2Ku install deal – covering Virgin Australia's Boeing 737-800, Airbus A330 and Boeing 777 aircraft – could be seen as well-timed; whether intended or not, the news dropped just before the Aircraft Interiors Expo in Hamburg, ensuring it didn't get lost in other headlines emerging from the show.
The deal will see 86 aircraft fitted with the new system based on current fleet details, with 2Ku testing set to begin this month and run for 90 days, bringing the company to mid-year before a wider deployment will begin. This may limit Virgin Australia's ability to take advantage of the relatively slower southern winter flight schedules to complete installations in the middle part of calendar year 2017.
The move to a full fleet implementation and the relatively fast deployment ability – Gogo claims installs are now in the 3-5 day range – come as Virgin Australia's most significant direct competitor, Qantas, is also working to quickly bring connectivity to its domestic and regional fleet using ViaSat's Ka-band system and the new NBN satellite. Though Qantas' original media test flight was cancelled last month due to "stability issues", it later demoed the solution on 7 April 2017 with positive results reported.
Across the Tasman Sea, Air New Zealand plans to implement Inmarsat's Global Xpress (GX) service. But the Gogo 2Ku selection could see Virgin Australia best these two competitors in the race to provide connectivity first, delivering benefits to passengers and airline/aircraft operations.
It is worth noting that Virgin Australia and Delta Air Lines operate a Joint Venture for their trans-Pacific networks. Delta does not hold an ownership stake in Virgin Australia but the Atlanta-based carrier's "Midas touch" continues for Gogo; this deal is another Delta-affiliated airline buying into the 2Ku ecosystem. It is also a break from the connectivity options favored by the various airlines that do hold investment stakes in Virgin Australia (e.g. Etihad/Panasonic Avionics, Singapore Airlines/PAC+GX+SITAONAIR). GX customer Air New Zealand divested of its stake in Virgin Australia last year.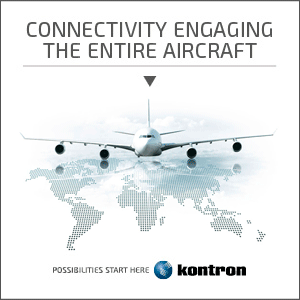 Gogo continues to expand its Ku-band capacity as new airline partners sign. The Virgin Australia deal adds Optus into the fold, leveraging that company's coverage over Australia and some trans-Tasman areas.
Optus is also the operator of the Ka-band satellite ViaSat is using for its Qantas service. The Ka-band satellite is also delivering terrestrial connectivity for Australia's NBN initiative, raising questions about just how much capacity will be available to aircraft. To date no parties have been willing to share details on that provisioning split.
Meanwhile, Gogo last week announced expanded North America coverage with SES during the Aircraft Interiors Expo in Hamburg, adding capacity to support Delta and Air Canada, among others. And the firm's CTO, Anand Chari, told RGN that Gogo still intends to ultimately leverage the OneWeb LEO network when that comes on line.
Related Articles: