HAMBURG — As confirmation of the continued linefit offerability of Zodiac Aerospace's business class seats in the Boeing widebody catalogue continues to elude the interiors industry, Boeing categorically denied to RGN that a pair of practically identical seats from Jamco are replacing previous airframer flagship Zodiac products as options on its 787 Dreamliner, in the face of mounting evidence.
Alan Wittman, Boeing's director, seat/IFEC integration team, made the denial to Runway Girl Network despite what seems like a very pointed reference in the reasonings it presented for selecting the outward-facing herringbone Venture (similar to and replacing Zodiac Cirrus) and forward-facing fully flat Journey B (ditto, for Zodiac Aura) for the 787 catalogue, using a slide that began with the bullet point "collaboration with capable supplier".
Venture appears to be an evolution of the DoveTail concept announced in collaboration with JPA Design after last year's Aircraft Interiors Expo, while Journey dates back to AIX 2012 and currently sees service with the ex-TAM part of LATAM on its A350s.
The second and third bullet points on the slide were notably weaker reasoning than the first, and included suggestions that the seats are "aligned to complement Boeing Sky Interior features and 787 Dreamliner", when the airframer goes out of its way to avoid calling the Dreamliner cabin the "Boeing Sky Interior", which is a product limited to the 737 family.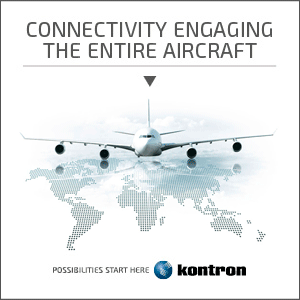 RGN asked Wittman outright whether Boeing's intention was to replace Cirrus and Aura with the Jamco products. "No, that's not the intention," Wittman said. "Jamco had these designs in work already. We came together to optimise them for the 787 interior. They are similar. There's a lot of seats that are similar."
The latter is only true to a limited extent. To RGN's knowledge the only other outward-facing herringbone on offer for the 787 is the B/E Aerospace Super Diamond, and forward-facing fully flat seats lacking a staggered layout for space optimisation (like Thompson Vantage or B/E Diamond, which are markedly not similar to Aura or Journey B) have not recently been on offer.
On balance, the multiple ongoing delivery delays owing to Zodiac, which Boeing confirmed to RGN were the result of Zodiac business seat and only Zodiac business class seat delays, and which include the present pre-delivery parking of four United Airlines Boeing 777-300ER aircraft at Boeing's cost, would seem to be a much greater and more likely motivator.
Zodiac Cirrus 3 and Aura remained the only business class seat options on show in Boeing's full-size 787 Dreamliner cabin mockup in Boeing's Customer Definition Centre near Seattle when RGN toured the centre seven days ago. On balance, the style and finish of the Jamco seats seem much more than coincidentally similar to the products they would notionally be replacing.
Explaining why Boeing is prepared to trust Jamco to deliver seats to time, budget and specification, Wittman told RGN, "People can promise and then not keep their promises, or people can promise and then they can make a mistake. With Jamco it's long relationships, proven performance, proven trust where we trust they're pretty conservative about what they sell and do, and we trust that they won't overcommit themselves."
"Yes, we've got construction readiness assessments and a lot of math that goes into assessing their capability," Wittman said, "but at the end when you're out selling, it's got to be trust. We're not going to be there every day when they're selling stuff. You've got to trust they're going to manage that now."
The current state of play — indeed, the current nature and form — of the Boeing catalogue, previously an exclusive supplier-furnished equipment (SFE) list of seat options, also appears to be murky.
RGN asked Wittman whether the two Jamco seats were currently in the 787 catalogue.
"Soon, very soon," Wittman said. "They're not in the catalogue in the moment. We're working on getting them in."
RGN pressed, enquiring whether this might be "December-soon or June-soon?"
"I think it's closer to June-soon," Wittman replied.
RGN then followed up with a question about whether the Jamco entry into the catalogue would take place at the same time as a rumoured Zodiac exit of the catalogue.
Wittman's reply: "Our catalogue for the 787 has really changed over the last couple of years. We really don't have the catalogue that we started with. The SFE [Supplier-Furnished Equipment] model as we set it up on the 787 really didn't serve the market."
"There is a lot of catalogue," Wittman continued. "We do have offerings, we do still have our gallery. Jamco will be in the gallery. I think the seats that are here are going to be moving back to Seattle and the gallery. So, in that sense, they'll be in our gallery, in our catalogue. Ultimately, we work together to choose which customers we offer it to."
Elsewhere at AIX, Lift by Encore (Boeing's SFE supplier for the Boeing 737 family) was showing an impressive evolution of the narrowbody seat structure it revealed at last year's show — but also keeping a 17.7"-wide seat for nine-abreast 787 economy class under wraps in a no-photos back room.
Elijah Dobrusin, vice president of development and strategy, and Tom Eaton, director of design, explained to RGN that close collaboration with Boeing enabled extra width to be carved from the space between seat and sidewall, and from thinner armrests. While Lift did not demonstrate the seats in a cabin mockup to gauge whether fuselage curvature and sidewall issues analogous to the 2015 debut of the 3-5-3 Airbus A380 were present, the Lift seats did provide remarkable clearance at shin and knee level, as well as a perception of wider seats compared with earlier seats.
Related Articles: