The Airline Passenger Experience Association (APEX) has been in discussions with both the US and UK governments to urge the use of two existing security screening methodologies in order to preclude the need for the recent ban on larger electronic devices on flights to the US and UK from two different sets of Muslim-majority countries in the Middle East and North Africa, chief executive Joe Leader confirmed to Runway Girl Network.
Leader explained that the "passenger-centric" options APEX suggested to the US and UK comprise existing explosive swab testing and a requirement for passengers to turn on devices and demonstrate that they work; the latter is predicated on the idea that a working device will hold fewer voids for bombmakers to cache explosive devices in part or in entirety.
Stating that the two governments "appreciated" the suggestion of these two options for screening, Leader said that, "right now, the two governments have mandated that personal electronics larger than a cellphone be placed into the cargo of the aircraft. A more viable solution discussed with the US Department of Homeland Security Transportation Security Administration and the UK Department of [sic] Transport is to look at other passenger-centric solutions that maintain similar levels of safety."
"One of those would be utilising chemical sniffing machines that are used selectively on passengers now at airports worldwide. Another that we've put forward is turning on the electronic devices, because the checks on electronic devices of turning it on makes it much more difficult for there to be anything that is a viable threat to be hidden in the electronic device," Leader said. "In our discussions in particular with the US Department of Homeland Security and the TSA, they indicated that they appreciated these solutions being put forward."
RGN asked Leader whether his readout of the meetings were that both governments had considered both the explosive swab and "turn-on" tests.
"They did not indicate that to me," Leader said, "but as you can appreciate I certainly would hope that these options had been considered, but I was heartened when it was expressed that they appreciated these solutions that were put forward for consideration and doing it in a positive manner."
It would be astounding if the governments concerned had not discussed these two methodologies, which are widely used, particularly on flights to the US, where airports worldwide are used to implementing additional testing.
When asked if he was aware whether these two tests were used at Dubai, Doha and Abu Dhabi airports — three of the airports not included in the UK ban, but included in the US version — Leader stated, "it depends on the airport, on their deployment. I can speak in this instance, only on my personal experience, because I'm not aware of the global applications. I tend to have this happen — my device turned on — more frequently at international airports than I do in the United States. All major international airports do have chemical detection sniffing devices. Their ability to deploy at every airport terminal where a US or UK bound flight? I believe that would be a challenge, but I believe it's a challenge that the airlines and airports would be willing to accept if that was provided as a solution."
Indeed, RGN discussed these methodologies four days ago. And, numerous social media reports dating back several years suggest that they are used, with Dubai being a prime example. RGN has requested comment from the Dubai, Abu Dhabi and Doha airport operators. None immediately responded.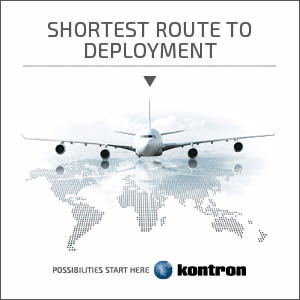 APEX, previously known as the World Airline Entertainment Association (WAEA) until 2010, is an industry trade body for the passenger experience side of commercial aviation, calling itself a "network of the world's leading airlines, suppliers and related companies committed to elevating the level of the airline passenger experience".
The association characterises its services for members as "keeping them current with the latest industry news, trends and developments and by helping them develop relationships with clients and colleagues from around the world."
"APEX engaged officials at US DHS, US TSA, and UK Department of [sic] Transport directly involved with their respective implementations," Leader noted in a followup statement to RGN. "Given the timeliness of the events this week, this was done primarily via email with the best progress coming from phone conversations. We are not authorized to name officials or details with the press. US government officials expressed appreciation for APEX's proactive suggestions along with our call for adherence by airlines, airports, and passengers until a government-approved solution set is given."
Explaining what is a fairly significant change in approach for APEX — namely, lobbying governments on aviation security policy and operational matters — Leader said, "Our role as an association is to make sure that our airlines and the passenger experience continue forward in a more and more positive manner."
"As you know," Leader said, "APEX is not a safety-focused association. We are an airline solution and passenger experience solution focused association. That means that we needed to take a proactive stance on this matter, and make certain that the voice of our industry is heard.
Of passenger experience, Leader said that the electronics ban "causes it to take a significant step back for passengers on these routes, but our greater concern is that if there are solutions not put forward for these airports, these airlines and these routes, that this could spread because anyone with a US visa or a UK visa that has nefarious intentions could connect at another airport where there is not such a ban. That would be very bad for the entire industry and we would like to get ahead of this with solutions put forward by the proper government officials."
Discussing APEX's role in lobbying, Leader said, "there have been others that have called for the electronics ban to be rescinded. We wanted to call for solutions to the electronics ban, not only for the affected airports, but also to make certain that it did not spread."
Related Articles: