SITA, the air transport IT provider, has completed a strategic investment in dynamic mapping company LocusLabs, helping drive innovation for the benefit of the entire industry while supporting SITA's own investment in innovation.
The investment also supports SITA's continued focus on developing and delivering common-use geo-location technology which allows passengers to identify services using location. This solution, which merges mapping with a wide range of location data, allows airports and airlines to use the same dynamic maps and data but tailor them to their own requirements.
This additional funding will help LocusLabs further enhance its mapping capabilities, which is already in use at several major international airports as well as by airlines.
Jim Peters, Chief Technology Officer at SITA, said: "SITA has a clear focus to fast track innovation on behalf of the air transport industry and provide new technology that makes air travel easier at every step. These investments complement our own research and development at SITA Lab, by investing in complementary technologies that add value to our overall portfolio.
"LocusLabs is a perfect example – its geo-location capability adds real value to SITA's cutting-edge airport app and opens new possibilities to enhance the passenger experience using location."
LocusLabs provides the world's most accurate and up-to-date indoor maps for airports and is used by SITA to power its mapping functionality for its Day of Travel airport app, already in use by international airports globally, including Miami International Airport and Nice Côte d'Azur Airport. These graphically enhanced, vector-based maps, have built-in navigation functionality to guide travelers to their boarding gate or other airport locations. Rich content including images, attributes, keywords and other metadata enable easy discovery of points of interest, retail stores and other amenities at the airport.
LocusLabs CEO and Co-Founder, Campbell Kennedy, said: "While LocusLabs' mapping technology continues to help millions of passengers find their way through airports globally, technology continues to change rapidly and we need to keep pace to remain relevant. Future smart buildings and augmented reality applications are the new frontier for maps and with the support of SITA, both as an investor as well as a technology specialist in the air transport industry, LocusLabs can bring these technologies to fruition."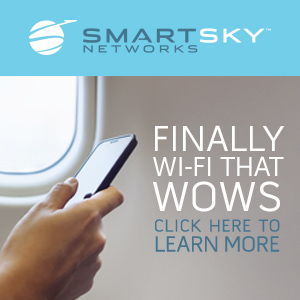 About SITA
SITA is the communications and IT solution provider that transforms air travel through technology for airlines, at airports and on aircraft. The company's portfolio covers everything from managed global communications and infrastructure services, to eAircraft, passenger management, baggage, self-service, airport and border management solutions. Owned 100% by more than 400 air transport industry members, SITA has a unique understanding of its needs and places a strong emphasis on technology innovation.
Nearly every airline and airport in the world does business with SITA and its border management solutions are used by more than 30 governments. With a presence at more than 1,000 airports around the world and a customer service team of 2,000+ staff, SITA delivers unmatched service to more than 2,800 customers in more than 200 countries.
In 2015, SITA had consolidated revenues of US$1.7 billion. SITA's subsidiaries and joint ventures include SITAONAIR, CHAMP Cargosystems and Aviareto.
For further information go to www.sita.aero