As we head toward Aircraft Interiors Expo, the world's largest trade event for aircraft interior products, Thomas Bulirsch (founder and CEO of aircraft interior remarketing site aviationgate.com) shares some tips on buying used aircraft interiors. The opinions expressed here do not necessarily reflect the views of RGN. 
What are you looking for?
This seems obvious, but it's important. To get the right seats, you need to have a clear idea of what you want. What will your layout of passenger accommodations (LOPA) look like? How many seats are you looking to put on the aircraft? At what pitch and comfort level? Will you offer inflight entertainment (IFE) and seat-back power? What are the FAA Technical Standard Orders (TSO) requirements, e.g. 9G/16G? Once you know this, you can establish which seat models fit your LOPA. For example, seats from 737s and 757s have the same rail and can sometimes be interchangeable. The same applies to A320 family aircraft. Aviationgate.com is able to proof LOPAs and even create them for you, if needed.
What if I can't find what I want?
There's a common misconception that aircraft seats can be sourced by part number, when in reality seat part numbers are more or less unique. It's best to search based on your criteria. If you can't find what you are looking for, post a wanted advert on the aviationgate.com noticeboard. As well as showing sellers what you are looking for, we will push out your request to about 60-70 partners who trade in surplus interiors.
What condition are the seats in?
Seats come in a variety of states, ranging from 'as removed' to fully serviceable. It's easy to overlook the additional costs beyond the original purchase price. Do you just need new cushions and covers? Does IFE need adding or removing? Remember to factor in overhaul, spare parts and logistical costs. Make sure you check these up front to avoid any surprises. aviationgate's EASA Part 145 and 21J partners can take seats 'as removed' and bring them up to fully serviceable condition, including certification and installation. We can also install and remove IFE.
How soon can they be on the aircraft?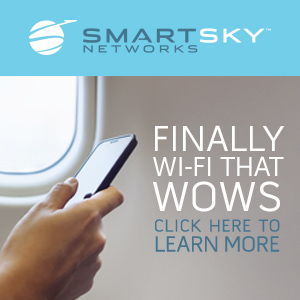 People often think that in-stock seats can be with them the next day, but they are usually in 'as removed' condition. The seats can easily be brought up to a very high standard, but timelines vary depending on the work needed and where the seats are physically located. In the simplest cases, a quick service – cleaning, structural assessment and recertification – can be done within a week for a shipset. In other cases, it can take four to six weeks to bring a seat up to standard and another four to six weeks to ship by sea freight. You need to factor in about three months' lead time, or pay a premium to send them by expedited air freight. We have a worldwide network of partners that are able to move aircraft seats.
Aviationscouts GmbH operates aviationgate.com a leading marketplace for surplus aircraft interiors, bringing together buyers and sellers of used aircraft cabin products. Clients include airlines, leasing companies, MROs and resellers. Aviationgate.com only charges a fee when an interior is sold.
WATCH THE VIDEO: http://marketing.aviationscouts.com/acton/attachment/24119/u-0001/0/-/-/-/-/
CONTACT US: Info@aviationgate.com
+49 9571 947 9070 www.aviationgate.com