A special livery is the result of an orchestrated collaboration across many departments at an airline, but before the many months or, in some cases, years, of development begins, the original idea takes hold in the design department. That's where, at JetBlue Airways, you'll find Ciara Cordasco, who's been instrumental in the realization of two major special liveries and numerous creative campaigns for more than three years.
It's hard not to be a fan of JetBlue's paint schemes. Bright and modern, the JetBlue tail fins are a pop of delight when you catch sight of them beyond the dreary industrial austerity of airport terminals. They're an invitation to have some fun, which is no coincidence as the idea of fun is central to Cordasco's design motivation at the airline. And that's not all. Cordasco sat down with us at JetBlue's headquarters in Queens, NY, on what was, coincidentally, International Women's Day (8 March), and shared her theories and experience with aircraft livery design, being a woman in aviation and, last but certainly not least, how it makes her feel to see her creations in the sky.
What's your day-to-day like as a graphic designer at JetBlue?
CC: It changes all the time! Our design team is five people, including myself. We work closely with the brand team, which are three people (four total, with an intern). The brand team helps us manage our daily traffic, such as working on banners and emails, and updates for the seat-back cards. Any part of the brand you see that isn't advertising is something that comes out of our team. Keeping up with those requests takes up a portion of the day. The portion of the day that's left is us working on our specialized areas. I'm on interiors of our aircraft right now, which is exciting and a whole new world for me. Another designer is specializing in airport signage. We have 100 different destinations now and Atlanta will be 101. We make sure the brand is represented in the same way in each of those airports. We make sure the things we posted on Facebook three years ago still look like things we're posting now. We keep things on-brand, but it's also about the evolution of the brand, keeping it fresh without pushing design too far away from who we are.
We're retrofitting the A320s. There's brand touch points inside the aircraft, the same as in the airport, and we have the chance to shape the way it looks and feels. The product team is great at figuring out how everything works and how to get things to fit inside the aircraft and the basics of what is or is not on brand. The design team says for sure, and we can say that maybe something isn't evoking the atmosphere we want, and can suggest different ways to achieve the signature JetBlue style. For the interior, there's a lot of restrictions and every day I get told, mostly by Airbus, "no, you can't do that," but there's cool stuff I can do, like lighting and seat covers and laminates.
We're just trying to figure out how to make everything a little bit better. How do you take experiences you have other places and translate that, with the JetBlue filter, for the plane? And how do you make this sustainable? It's going to look great when it comes off the line, when you first introduce something, but then a year later…five years later? Will this still look awesome? It's about finding ideas that are on brand, but also durable and interesting.
Did you always want to work in aviation or for an airline?
CC: I had literally no idea that this was a job that I could have. A friend of mine was working at JetBlue and she said, "we have a design position and you should apply." I was living in Atlanta and New York was a place I wanted to be. Especially in the creative world, it is who you know and you just have to get your portfolio in the right place at the right time.
I had already seen a group of friends graduate college and move to New York immediately and be super poor. I did not want to be that person. I wanted to have a little more control over my career. I had a sweet job in Atlanta, so if I was going to leave I wanted it to be for something worthwhile. By coming to New York with more experience, I had a better idea of what I liked to do in the design field.
Do you have a mantra that keeps you grounded in terms of your approach to design?
CC: If you're not having fun with it, then how can anyone else have fun with it? The projects I've worked on that have been most successful are also the ones I had the most fun with. That doesn't mean they were easy; a lot of times the challenges are fun and there's a lot of projects that aren't that exciting but the way you go about it can be fun. The enjoyment will come through in the work…somehow.
What liveries have you worked on with JetBlue and how did they come about?
CC: I've had the chance to work on the Retrojet  and the Blueprint liveries. With the Retrojet, I emailed the Lubalin Study Center of Design and Typography at The Cooper Union and asked if we could come paw through all of their archives. It's an archive of graphic design, which is pretty rare because most older graphic design gets thrown away because it's paper. They're ephemeral items and they can get lost in the mix. Herb Lubalin was a designer in the mid-century and he worked for a bunch of in-house agencies in New York, slash for himself, and there's him and a bunch of dude designers who were creating iconic design, when you think of IBM, CBS, and the like. At the Lubalin Center, we were specifically looking at aviation and mid-60s design. The curator, Alex, pulled a bunch of stuff for us and we went through everything we could get our hands on, I took a million pictures, and it was great to see how they looked at type and color at the time.
In the history of design, innovation comes from changes in production. Now we have computers and we can do crazy, 3-D animations. In the 1960s, computers didn't exist and the way you made design was photo-lettering, which is literally lining up type and taking pictures of that, and it was a huge process. The way they thought about type and the way they thought about color and image, it was more tactile and they could be more playful. Now we type it into a computer, test it, and if it doesn't work we try something else and it takes five minutes. So I was able to think through these processes and how designers would approach branding JetBlue in that era. At the Lubalin I was specifically looking for the way companies used pattern and color in their branding at the time…how they expressed a brand.
Were there any aspects of the Retrojet design which you knew, from the beginning, that you had to have?
CC: The speed stripes!  There's a reason why the speed stripe exists; that long line makes the plane look longer and fast. We definitely had to do that, even though our planes are way longer than what they would have been in the 60s. We looked at aviation history and why the designers did what they did and we played with those results.
A plane is the airline's billboard. If you're at the airport and you see a line of planes, we want you to know which is JetBlue from the tail fin. Advertising in the 1960s was radio and television; means of communication were limited versus having the internet now, where images are everywhere. It was very important in the 1960s to have an impressive livery.
How does it feel to see a plane you've designed in real life?
CC: It's crazy. They're really shiny! I had no idea, and that's the one big thing I noticed was how shiny they can be. I only got to fly on the Retrojet once, for the launch (to Palm Springs).
You mentioned earlier there's a lot of "design dudes" in the past. There's a lot of dudes in general. Do you ever reflect on the fact that you're a woman in aviation, and how rare that is even today?
CC: Not really. JetBlue has a lot of ladies, and my previous job was mostly dudes. There is more male leadership in design in general, but it's getting better. At the end of the day, it's about your work and how good your work is. You're only as good as the last thing you made, though that's also the most terrifying thought, and it doesn't matter if you're a lady or a guy.
Do you have one grand goal you're working toward?
CC: I don't do that type of thing; I don't live with long-term goals. If you get attached to a milestone, you'll be inflexible and disappointed. There's some really cool stuff I'm working on now that I hope turns out awesome. There's a couple new liveries in the works.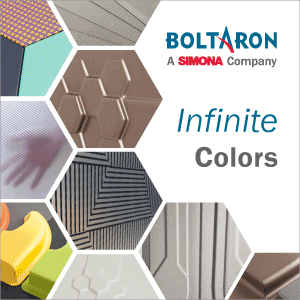 Do you have a favorite livery of another airline which you think is really well done?
CC: There's a special for EVA with Sanrio…they have the Hello Kitty ones, but there's new character, Gudetama the egg, and I'm obsessed with that character. That's my favorite one. Gudetama is where it's at right now. I recently went to Japan and there's a lot of stupid Gudetama stuff in our house now. I bought whatever I could for all my friends. I love that there's so many ways Gudetama can be depicted, and he's just sad and lazy. He's an egg yolk who has come out of his shell and he just wants to go back into the shell. That's his only motivation. I do think that, on the livery, he's out of character since he's on vacation. Gudetama would not be planning vacations. I just love that this character has blown up in popularity recently and now it's on a plane. It's just so ridiculous.
I also like Frontier's livery. I like airlines that play with their tails and Frontier has all their animals. That's where the brand has fun. I like being able to say, "I'm on the snow rabbit plane," or "I've got the fox!" It's a fun way to interact with the brand.
KLM also has a great brand. They showed up in the Lubalin archive and there was a case study from the 1960s of KLM rebranding, and the tweaks were minor but they tested how the logo looks on the tail both from far away and while it's moving, and I thought, "hey, we should do that."
What would be your dream livery to design?
CC: Blueprint was the dream one! I still can't believe it actually happened.
How long was the Blueprint livery in process, from brainstorming to completion?
CC: Two years. But then Retrojet was six months. Three months of it is tech ops completing the art files, working the graphics in CAD, and then the paint shop needs to make stencils… There's a lot of lead time needed for each stop, so in reality we have only about two weeks to figure out what it's going to look like. It sounds like it takes forever, but the design process is pretty quick.
For Blueprint, we wanted to do something that showed off the Embraer E190. I love those cutaway diagrams of how things work and what happens inside. We wanted to show the things that you take for granted as a passenger. I would see how crazy I could get and tech ops would tell me to chill out, but they were into it, because they're nerds too.
Did designing Blueprint give you more respect for the technical intricacies of aircraft?
CC: Oh, for sure. Planes are crazy.
Is there anywhere, aside from the Lubalin Center, that you go when you need a jolt of inspiration?
CC: Traveling is my biggest source of inspiration. I love traveling. Being in a different place you notice the things you take for granted at home, and see how others do things. I just went to Tokyo, Osaka, Kyoto, and Kobe. Everyone lives differently and human behavior impacts design. Traveling shifts my perspective. On the JetBlue map, I go to Florida a lot, and I've been to Cartagena (Colombia), Camagüey (Cuba), Palm Springs, San Francisco, Salt Lake City for Sundance, Maine…but there are a lot of places I haven't been. The National Parks are amazing and they're generally on my list of places to visit.
What advice can you share for women who want to get into aviation through design?
CC: Well, know that it exists. That was something I didn't realize. The usual idea is that all the flashy work comes from agencies and design firms, but in-house design can be fun. Don't limit yourself. See what works and what doesn't, and understand the rules so you know how best to break them.
This interview has been edited for clarity and length
Related Articles: