A big, bad airline humiliating children in the middle of a busy international airport is the kind of event that is bound to go viral in the age of passengers who are mobile, social and vocal. That's precisely what traveler Shannon Watts reported as transpiring today at Denver International Airport when a United Airlines gate agent alerted two teen girls that their clothing did not comply with the airline's policies — and Watts, the bystander, tweeted about it, as well as a scene she says she observed in which a young legging-clad child also added clothing.
We live in the age where taking hours to respond to a rapidly developing incident in the age of social media is bad business. That much was swiftly plain to observers, though evidently not to United.
Too late, and after a massive own-goal by @United Twitter staff, local media ascertained — and United eventually tweeted — that the two girls were non-revenue "pass riders", people using staff travel benefits to fly. United, like other airlines, has more stringent requirements for pass riders' standard of dress than for paying passengers, with Jon Ostrower at CNN seeing guidance from an employee that bans "form-fitting lycra or spandex", among others.
In an interview with Runway Girl Network this evening, United spokesman Jonathan Guerin confirmed that the two non-revenue passengers in question were teens, and that "today's incident involved these two girls."
He said United is looking into Ms. Watts' additional Twitter report – and the cause of much consternation online – that a young child dressed in leggings, roughly aged 10 or 11 years old, was forced to change her clothes in order to fly, whilst her shorts-wearing father did not encounter resistance. Asked if this family was also flying as non-revenue pass riders, and therefore adhering to the carrier's stricter guidance for such, Guerin said, "We don't know because the only direction our gate agent gave was to the two girls [teens]."
He says it's possible that, when the gate agent gave direction, "maybe that family overhead and put a dress over their daughter. They could have been paying customers. They may not have understood the situation." The carrier is still investigating the matter.
United is of course entitled to set out whatever dress policy it likes, however anachronistic it might seem to passing passengers. But this is not United's first rodeo with staff implementation of its letter-of-the-law policies meeting with passenger outrage.
In terms of the policy, it feels outrageous to some and unrealistic to many that leggings would not be suitable travel wear for children and teens, let alone grown adults, non-rev or otherwise. Leggings are now mainstream wear, and if United believes they are too downmarket for staff travel, then perhaps it should consult its Polaris business class bedding provider, upscale department store Saks Fifth Avenue, which sells at current count 133 types of girls' leggings ranging in price up to an eyewatering $283.
Furthermore, airlines do not operate outside the wider context of women and girls being told what to wear — when flying and not.
From an industry point of view, it is frustrating that the narrative is (understandably) negative, when the entire situation could so easily have been avoided at a half-dozen points in the process.
United could clearly update its policy for modern travel, or like other airlines' — including guidelines seen by RGN, which set out some popular childrenswear that is and is not permitted — be quite specific about what is and is not allowed for all ages, including children and teens.
"We are always reviewing and modifying policies as necessary," United's Guerin told RGN in reference to the pass travel dresscode. "I'm sure that we will look at it and review it. I'm not saying that we're going to make any changes to it. Because this is an internal requirement. This has nothing to do with our passengers…"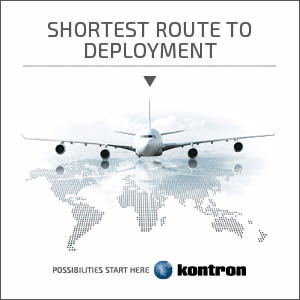 The carrier could — and should — also be regularly examining all its public-facing policies in the age of social media, conducting what-if scenarios and creating standard responses both for its frontline staff and for its social media team.
Guerin acknowledged that in initially responding to Ms. Watts on Twitter by citing Rule 21 in United's 'Contract of carriage' – which gives the carrier the right to refuse transport for passengers who are not fully clothed – "could have been where it went out of control". Indeed, he is correct.
But, Guerin suggested, once United realized its mistake, "we were quick to go back and clarify and it's something we'll definitely continue to review."
United's social media team could have issued a holding response to Ms. Watts tweets, stating they were looking into the matter, rather than its colossally unwise early responses, which read like a copy-paste of legalese.
United's eventual public statement could have contained more than 140 characters of text. It could have explained what a "pass rider" is for the ninety-nine in a hundred people who don't know. If the airline's executives indeed believed that pass riders should dress above and beyond what many passengers wear onto the aircraft, it could have outlined the policy, and explained it for the general public.
But for much of that to be possible, United would need to have a social media team that is fit for purpose. It seems clear, from the many responses from frequent travellers and industry observers that can be paraphrased as "here @United goes again…", that the airline's social media team does not have the confidence of a significant proportion of the people it is meant to serve.
Additional reporting by Mary Kirby
Related Articles: