La La Land and Moonlight may have dominated most of the pre-Oscar chatter – and thanks to last week's bizarro Best Picture envelope fiasco, most of the post-telecast chatter as well – but if you ask me, the real winner on Sunday night was Arrival, if for no other reason than it heralded the, no pun intended, arrival of sci-fi as a legitimate Oscar-worthy genre.
And though Arrival didn't win as many Oscars as past sci-fi nominees like Gravity, which took home seven golden guys in 2014; Mad Max: Fury Road, which took home six Oscars last year; The Matrix, which took home four in 2000; or Avatar, which took home three in 2010, the fact that Arrival scored just as many nominations (eight) as eventual Best Picture winner Moonlight speaks volumes about the rising clout of sci-fi as a genre with Academy members. Whether the uptick in respect for the genre is a sign of the unabashed nerdiness of younger voters or a very cool side effect of the Academy's decision to broaden the Best Picture race from five to up to ten nominees in 2009, any way you look at it, sci-fi is definitely having a moment at the Oscars.
And you couldn't ask for a better film to represent the genre at Hollywood's biggest night of the year than Arrival. A deep, soul-searching drama with a killer twist, Arrival plays more like a really great sci-fi novel than a movie and builds to a powerful climax that even M. Night Shyamalan wouldn't see coming.
Based on the hauntingly beautiful novella "Story of Your Life" by Nebula Award-winning novelist Ted Chiang, Arrival was adapted for the screen by WGA Award-winning screenwriter Eric Heisserer (Lights Out) and directed by French-Canadian helmer Denis Villeneuve (Sicario, Prisoners), who wrings unexpected drama and humanity from a story about linguistics, science and aliens.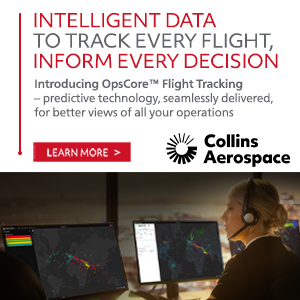 Set in a near future where twelve giant, alien spacecrafts have suddenly appeared in cities across the globe, Arrival stars a luminous Amy Adams (Batman v. Superman: Dawn of Justice, Big Eyes) as Louise Banks, a hard-charging linguist haunted by the death of her young daughter. Recruited by the government to help communicate with the alien visitors, Banks quickly learns that in order to do so she must first learn how to communicate with her fellow scientists, the military and the US government, all of whom have vastly different agendas. I hesitate to reveal too much more about the plot here simply because one of the best things about Arrival is how it is told. And since discovering the many layers of Louise's story in fleeting glimpses and stolen moments of time is a huge part of the experience, all I will say is that unlike many films this award season, Arrival more than lives up to the hype.
Also starring The Hurt Locker's Jeremy Renner, veteran character actor Michael Stuhlbarg (Doctor Strange, Transparent) and Oscar-winner Forest Whitaker (The Last King of Scotland), Arrival also features another shimmering score from Oscar-nominated Icelandic composer Jóhann Jóhannsonn (Sicario, The Theory of Everything) that, like Adams' lead performance, is just too gorgeous to miss.
Now playing on select Lufthansa, Singapore Airlines, Delta, American, Virgin Atlantic, and British Airways flights worldwide, Arrival is also available via streaming at Amazon Video, Google Play and iTunes.