On 23 January, Gulfstream announced that its super mid-sized G280 had set a new speed record between California and Hawaii, departing McClellan-Palomar Airport and flying the 2,257nm to Kona International Airport at an average Mach 0.84. It was the latest in more than 50 speed records since the aircraft entered service in November 2012. Approved as a city-pair record in its class by the US National Aeronautic Association (NAA), the achievement was passed to the Fédération Aéronautique Internationale in Switzerland for international ratification.
Now Embraer has announced a similar record with its mid-light Legacy 450. Flown by an Embraer crew in a customer demonstration exercise for Calgary's AirSprint, the jet departed Oakland International Airport on 5 December 2016, covering 2,428 miles to Maui's Kahului Airport in the type's longest mission yet. As well as the two pilots, it carried four passengers and 300lb of baggage.
Embraer reports the aircraft flew "…with fuel reserves in excess of those required for NBAA IFR, as well as for critical operations." Just 25 minutes into the 5-hour 14-minute flight, the aircraft reached its planned cruising altitude of 43,000ft.
On landing in Maui, the Legacy retained 2,500lb of fuel, having burned 8,700lb, or approximately 243USgals per hour of flight.
Embraer says: "The highest speed achieved was 450kt, against average headwinds of 58kt. According to the NAA, the aircraft achieved an average speed of 449.91mph, establishing the speed record for the city-pair."
The following day the Legacy 450 departed Kahului Airport for San Francisco International Airport, carrying three passengers and a similar baggage load, plus two pilots. In a 4-hour 27-minute sortie it covered 2,379 miles, landing with excess fuel reserves of 3,300lb.
"The highest speed achieved during the flight was 533kt or 613mph, with average tailwinds of 24kt," says Embraer. It adds that the NAA has confirmed that the average speed of 525.89mph attained by the aircraft is a record for this course.
James Elian, president and COO of AirSprint, said: "We're elated to have flown aboard the Legacy 450 on this record-breaking flight to Hawaii." Based in Calgary, Alberta, AirSprint operates the largest fractional fleet of private aircraft in Canada, flying out of stations in Vancouver, Calgary, Edmonton, Winnipeg, Toronto, Ottawa, Montreal and the Maritimes. It was the Legacy 450's first Canadian customer.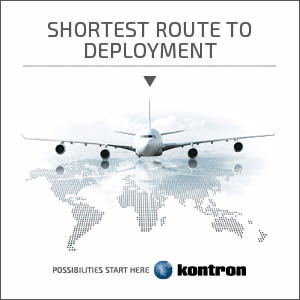 The National Aeronautic Association will record the Legacy's two flights under the classification:
Class C, Aeroplanes
Subclass: C-1i, Group: III (Jet)
Embraer Legacy 450
Its data will present the two overwater flights as: Oakland, CA to Kahului, HI (Maui): 449.91mph; and Kahului, HI (Maui) to San Francisco, CA: 525.89mph
As reported by RGN, the Legacy 450 is already accessing demanding airports in Europe, including the short-runway at St Tropez-La Mole, and has authorisation for the steep approach into London City. With the announcement of these NAA speed records, Embraer has further proven the capability of a product it continues to improve, notably with its advanced enhanced vision system, E2VS, which becomes available this year.
Related Articles: