Serving markets with relatively low overall demand, but a comparatively high proportion of business travellers, is a complex proposition for airlines.
The Boeing 717 is an odd but effective aircraft for airlines in this position, and both carriers and their passengers love it. The final evolution of the 1960s Douglas DC-9, just over 150 of this efficient mid-sized rear-engined twinjet were ever built, and between Delta and Qantas' regional arm in particular, demand for second-hand models is high.
Interestingly, while Delta operates the 717 as a mainline jet, Qantas has two configurations operated by Cobham Aviation Services for its regional arm QantasLink, an all-economy version largely for truly regional flying and the fly-in-fly-out resources sector market, and a two-class version that largely serves smaller markets like Australia's political capital, Canberra, and the capital of the state of Tasmania, Hobart.
I flew from Melbourne to Hobart last month, a flight blocked at 1h15 that usually takes just under the hour in the air.
With the same number of business class seats on board both the 737 and 717 fleet (twelve), being able to sell highly profitable business class tickets on high-frequency demand routes like Canberra and relatively low-demand routes like Hobart is an obvious benefit for Qantas, since its next gauge down of aircraft is the all-economy Bombardier Q400, but the next gauge up is the Boeing 737-800.
Having flown quite a lot of Qantas' Boeing 737 business class, this was my first time on the 717, and its ZIM seat with iPad minis on the seatback, so I was curious as to how the passenger experience would compare.
On boarding, the cabin looked modern and clean with the waffled black effect on the seats, which looks good against the white of the cabin. The cabin itself could use a bit of sprucing up, though. The hand-tracks on the overhead bins could use a good wipe down, and there was some fairly inexplicable damage to the plastic above my head. Did this happen when the seats were installed?
I realise these aircraft are on tight turns, but I watched the aircraft come in and it wasn't that tight a turn. A vacuum of the areas under the seats might have been nice too.
The seats themselves are relatively small for business class, owing to the smaller fuselage of the 717 compared with the 737 or A320. Airlines have always installed smaller business (or domestic first) seats on this DC-9 cross-section, but when you're fitting four across up front on all three narrowbodies, but only five in economy on the 717 compared with six on the other two jets, it's fairly clear that you're going to have less elbowroom.
What I wasn't expecting was the constrained foot area in my window seat. The way that ZIM has designed these seats means that the seat track is almost exactly where you'd want to put your feet, and if you try to cross your right leg over to join the left the hard metal edge pokes into your ankle.
Qantas offers no connectivity on its 717 fleet, and has no plans to do so. On the plus side, there's streaming content from an onboard server, with a smart focus on diverse content, including TV shows and shorter documentaries, which are ideal for these largely hour-long hops.
Business class passengers are presented with an iPad mini, but the first one I had was stuck in VoiceOver (which people with reduced vision use to navigate the iPad) at maximum volume, and the one the flight attendant swapped that out for was at only 18% battery for a lunchtime flight. It seems that Qantas could improve its management of these devices given the number of shorter flights these aircraft fly.
The non-noise-cancelling headphones were woefully inadequate to deal with the roar of the 717's air-conditioning systems, though, which have been a known issue with the DC-9 family for at least 52 years.
In terms of soft product, Qantas serves a full meal on this lunchtime flight, with a choice of hot dish (lamb meatballs) or chilled plate (chicken, egg and bacon salad). Neither was particularly good, and the trolley took a long time to roll out.
The lamb meatballs were so overdone that the beans were mushy and the bed of rice was crunchy, while the salad (which my travelling companion had) was okay but the presentation left quite a bit to be desired when considering Qantas' mainline standard. I've picked up more interesting and attractive boxed salads in the airport.
Moreover, there are fewer options than Qantas mainline, which usually includes a reliable soup option as either a smaller starter or big bowl main course. The galleys are a little smaller on the 717, sure, but soup in a flask is relatively simple to provision.
Also on the tray: a cold bread roll with rock-hard butter and a sizeable pecan tartlet.
The wines were great — I particularly liked the Teusner Grenache-Shiraz-Mourvèdre blend — and while I did note that only one red and one white were loaded, compared with two of each on mainline, I didn't particularly mind.
With only one flight attendant working the business cabin (where the 737 has two for the same number of seats), service was slow, with no drinks run before lunch, no refills offered, and tea and coffee coming out while I was still trying to saw into the meatballs. The flight attendant was clearly trying her best, but was overwhelmed by trying to fit too much into the relatively short flight.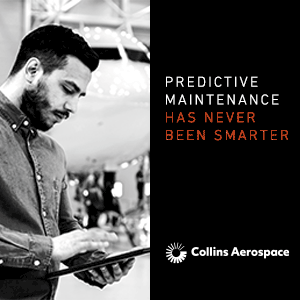 The key for any airline trying to do a business class service on flights of this length is to have the meals ready to go at the 10,000 feet bing. That's almost impossible to do well with a traditional hot main course, since a ten minute delay on the ground means that the meals are completely overdone.
If cooking and serving the hot dish takes up time, but doesn't result in a particularly appealing meal, perhaps it is time to replace that option with the big bowl of soup served on mainline.
Shaking up the salad offering should be a focus too. European airlines, despite their love for the less comfortable Eurobusiness seating style, often offer a very tasty and attractive chilled plate with a variety of leaves, toppings and dressings.
Qantas and its consultants from celeb chef Neil Perry's Rockpool group could really do with rethinking the way that it designs this lunch service as part of a wider look at whether the 717 business class is truly delivering a level of service that's up to Qantas' excellent offerings on mainline.
Related