Acro Aircraft Seating can confirm that, following successful supply of seats for linefit since 2015, we have now concluded an agreement with Airbus for Acro products to be included in the BFE Catalogue.
Acro's 'Series 3 Superlight ST' slim-line Economy Class seat, exemplifies the fundamental design principles of comfort and simplicity. It includes an aluminium table, sized and designed for complimentary beverage service and the use of a tablet device will feature initially in the Airbus catalogue. Inclusion of Acro's new Series 6 will follow, pending delivery of the first shipset to a national flag carrier during Q3 2017.
Series 6 is a new generation Economy Class seat suitable for single and twin aisle, and is as much an expression of simplicity as Acro's current award-winning product lines. The breakthrough has been to simplify the structure in order to maximise living space and to replace the seatback with a composite that is both as beautiful as it is efficient. Series 6 examines the spaces to the left and right of the passenger and finds precious extra room between the armrests, giving increased passenger comfort, a more sophisticated appearance, unequalled legroom, lighter weight and a 50% reduction in parts, greater durability and lower costs of operation.
Chris Brady, Chief Executive of Acro said "This agreement with Airbus is the latest milestone achievement that reflects how hard we've worked to grow Acro by investing in our staff, product innovation and supporting infrastructure. Appearing in the Airbus catalogue extends our reach and accessibility to scheduled flag carriers, enabling our growth and pursuing our vision of perfect comfort for passengers."
Both seats will be displayed at Aircraft Interiors Expo in Hamburg 4th to 6th April 2017, Hall 6 Stand 6C100.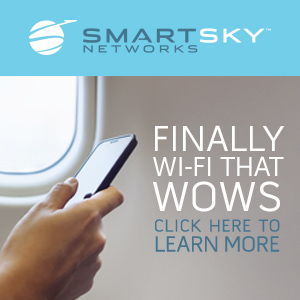 For more information please contact:
Jane Wakeford, Marketing and PR Manager. Telephone +44 1737 303324 Mobile +44 7976 123063 jwakeford@acro.aero www.acro.aero
About Acro
Acro Aircraft Seating is a UK based manufacturer of passenger seats for commercial aircraft. Founded in 2007, Acro has designed, certified and manufactured over 80,000 seats for more than 300 aircraft, with installations on Boeing, Airbus, Saab, Fokker and ATR aircraft.
The company has enjoyed more than 100% growth year on year for the last four years and has won numerous awards for its products and business performance.
Acro currently serves more than 30 airlines throughout the world and is an approved supplier of seating to Airbus.