Philippine Airlines might sound like an unlikely bellwether of passenger experience trends, but the airline's pivot from ultra-high-density all-economy longhaul carrier on its Airbus A330-300 aircraft to a three-class layout superior to many regional competitors is remarkable in its completeness. It's a big change from the world's most unpleasant A330 — 414 passengers in the absurdly tight 3-3-3 configuration, with which it fought local low-cost carrier Cebu Pacific's longhaul operations.
Up front: Thompson Vantage XL fully flat beds in a 1-2-1 staggered layout, as seen on a number of airlines including SAS and Qantas. These seats offer direct aisle access but, without the suite-style customisations planned by Delta, do suffer slightly from the zero sum problems of staggered seats. They are, however, a big step up from the airline's current product, the stacked Stelia Equinox 3D in a 2-2-2 layout, which is featured on the airline's other Airbus A330 product.
An international premium economy seat, meanwhile, is new to PAL, although the airline did call its extra-legroom seats on the 414-seater A330 "premium economy". The 24 seats in this cabin will come from Zodiac, and are the usual 19-inch wide, 39-inch pitch.
Economy, too, sounds much more pleasant: 267 seats in a 2-4-2 layout with 32" pitch, which is up to the impressively comfortable #PaxEx standard of Cathay Pacific and Singapore Airlines.
PAL is doubling up on both embedded and wireless IFE, with Zodiac Aerospace RAVE on-demand screens measuring 18.5" screens in business, 13.3" versions in premium economy, and a respectable 10.1" in economy.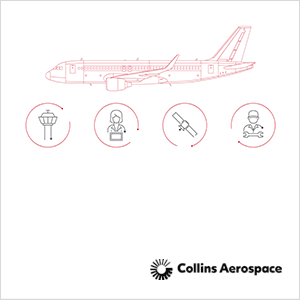 The airline's myPAL player app will provide access to movies, TV and music, while inflight connectivity is also promised — although the airline has not yet announced whether it will be upgrading the slow L-band systems it rolled out with much fanfare just a couple of years ago.
From the sounds of its rollout plans, PAL seems set to swap out these new three-cabin aircraft for the older Equinox-equipped two-class A330s on key routes, with Honolulu, Melbourne and Sydney early candidates, by the end of the year. It's unclear at this stage what the plan is for the former ultra-high-density routes that the refitted aircraft previously served, largely to transport low-skilled workers.
"As we journey on to becoming a 5-star, world-class, full service carrier with a heart, we devote our efforts towards enhancing the total travel experience. Our cabin reconfiguration efforts combined with meticulous seat and IFE selection are in line with our goal to make each and every flight pleasant, comfortable and convenient", said PAL president and chief operating officer Jaime Bautista when announcing the new cabins.
That heart includes a "capiz-like side decor", emulating the translucent mother-of-pearl shell from the Philippine province of the same name, and front and rear sidewalls emulating the embroidery on barong shirts, a national symbol.
This attention to detail suggests that, with new management — and help from longtime collaborators, Tokyo-based Lift Strategic Design — PAL is on the up and up, raising the bar for regional players and other airlines competing on markets to the Philippines and across Asia.
Related Articles: