Starting this spring, private jet operation Bliss Jet is offering a new premium transatlantic service linking Inflite Jet Centre's VIP terminal at London Stansted with New York LaGuardia's Sheltair Aviation FBO using Gulfstream G450 and G550 business jets.
The $11,995 ticket price each way is comparable, says Bliss Jet, with legacy airlines' first class service, but with a potential four-hour savings in journey time from door to door. Access to LaGuardia is expected to be a major boon for busy executives.
Stansted is a less obvious destination for premium travel, and especially for easy access into London, but Bliss Jet president and CEO David Rimmer says: "Our flights are scheduled to avoid the heaviest motorway traffic, so the journey to central London should be quick and hassle free. And the LaGuardia advantage cannot be underestimated – we're the only option for transatlantic travel from LaGuardia."
Bliss Jet will offer onward chauffeured travel at an extra cost, but even so, how does Rimmer expect to save four hours compared to airline premium services, where limos; priority check-in, security and boarding; meet-and-greet; and other facilitators are important benefits?
"No matter how the airlines streamline service, they cannot remove the lines and uncertainty that contribute to what I call their 'delay chain'," insists Rimmer. "How special can an airline treat hundreds of frequent fliers and premium cabin passengers departing and arriving simultaneously?
"As a frequent flier I've experienced most of the perks, but I still arrive with 300+ other travellers, queue at customs, check-in and security, and still walk up to a mile to and from the gate."
Intriguingly, security is a selling point in Bliss Jet's promotional efforts. "Some recent start-ups treat security as a nuisance. But it's crucial and we commit to providing a secure environment to all our passengers, with screenings handled professionally, efficiently and respectfully. Anyone who thinks avoiding security when flying with nine strangers is a perk rather than an enormous risk is deluding themselves," says Rimmer.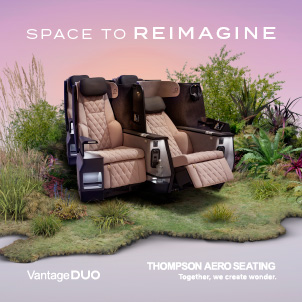 The Bliss Jet chief expects to sell most tickets "to business travellers flying alone or with as many as three colleagues". But Bliss Jet's offering is quite different to airline premium service, where privacy and individual space is emphasized. The Gulfstream may be sumptuous, but business jet cabins are seldom noted for their privacy screens. Is Bliss Jet actually offering a new kind of service altogether?
"Like lavish lounges and lie-flat beds, privacy screens and suites are incremental improvements the airlines offer to distract from the inefficiency and spotty customer service they offer. Were Concorde to return tomorrow, I'm certain the focus would still be on time, not space. That said, ten people on a spacious G550, with custom catering, Wi-Fi, extraordinary service and the unmatched benefit of getting four hours back on each leg will far exceed the scheduled airlines' often claustrophobic pods and so-called suites."
Happy, profitable airlines see those pods and suites fully occupied, while economy helps ice the cake. With only a small number of seats available, all of them premium, and just two return services per week, does Bliss Jet need to sell all its seats to turn a profit? "We don't require 100% load factors, it just wouldn't be realistic or a viable business model. But there are so many seats sold annually between New York and London that we'll be wildly successful with just a tiny slice of that," Rimmer reckons.
Related Articles: