Former First Lady Jackie Kennedy has been portrayed onscreen over the years by everyone from a young Sarah Michelle Gellar and Jaclyn Smith to Rhea Perlman and Katie Holmes. And though her life and legendary fashion sense cemented Kennedy's status as an American icon long before her death from cancer in 1994, the woman beneath the myth has rarely been portrayed satisfactorily onscreen. Until now. While the definitive film about the inner workings of the heart and mind of one of our most famously private public figures may yet to be produced, Pablo Larraín's (Neruda, The Club) Oscar-nominated Jackie is definitely the boldest entry of the bunch.
A brooding, stream-of-consciousness tone poem about the strange days immediately following the assassination of President John F. Kennedy in 1963, Jackie is definitely not for all tastes, but if you like your art house cinema dark and challenging and arty with a capital "A", then Jackie is definitely the indie biopic for you.
It's true that Larraín's daring stylistic choices are a bit bizarre and heavy-handed in spots – the film's jarring score by Under the Skin's Mica Levi is particularly off-putting. But Natalie Portman's (Black Swan) show-stopping, Oscar-nominated turn as Kennedy is so stunningly realized that quibbling about the film's myriad eccentricities seems somehow ungrateful.
However, since I am in the business of quibbling, I must admit that adhering to a few narrative storytelling traditions here and there would have greatly enhanced the viewing experience of this lushly beautiful drama. Especially towards the end, which feels rushed and abrupt after all the long, lyrical sunsets on the beach and Camelot-era majesty that has come before.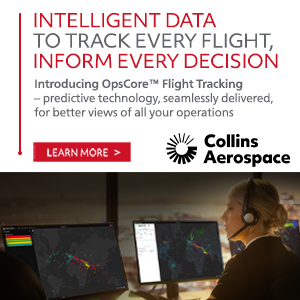 That said, Jackie is not without its merits and fans of the former First Lady will be absolutely riveted by Larraín and company's unorthodox take on this seminal moment in our collective history.
Loosely based on material garnered during Kennedy's legendary post-assassination interview with LIFE magazine's Theodore H. White – which screenwriter Noah Oppenheim (The Maze Runner) uses as a framing device for the film – where Kennedy famously gave birth to the Camelot mythos, Jackie is at its best when it takes us inside the shattered soul of the newly widowed First Lady. And by focusing on moments both small and monumental that few other Kennedy biopics ever have – the frantic drive to the hospital with Kennedy cradling her dying husband's head in her lap is especially gut-wrenching – Larraín presents a First Lady that is at once deeply human and yet also keenly aware of the singular role she now plays in preserving her husband's life and legacy for future generations.
In a way it's a performance inside a performance and Portman nails it from the get-go. I don't know if she'll take home another Oscar for this time around, but Portman has never been better onscreen and even if you totally loathe the rest of the film, her indelible performance as Kennedy is already the stuff of legend.
Also featuring fantastic supporting turns from Peter Sarsgaard (Blue Jasmine) as Robert F. Kennedy, Greta Gerwig (Mistress America) as White House Social Secretary Nancy Tuckerman, and Billy Crudup (Spotlight) as a fictionalized version of White, Jackie also stars the late John Hurt (in his final film performance) as a priest who has a few small but deeply impactful scenes with Kennedy towards the end of the film.
Jackie premieres on a number of IFE systems worldwide in March – including Virgin Atlantic, United, and Singapore Airlines – but is available to purchase right now as a digital download at iTunes, Amazon Video and Google Play. So, download to your device of choice before you fly and enjoy.