Fans of Emirates' faux burled walnut effect plastic mouldings, look away now: the airline is introducing a new model of its Airbus A380 inflight business and first class bar, and the brown wood has disappeared.
"In our latest revamp, we have taken inspiration from private yacht cabins, and amongst other thoughtful touches, we have increased the seating space, and also made it more intimate and conducive for our passengers to socialise or enjoy our lounge service," says Emirates president Sir Tim Clark.
The key changes: a revamped and significantly more modern colour scheme, a new four-seater club-style table an L-shaped sofa with cocktail table — and better soundproofing.
The overall look and feel is very private jet, with the brown burled walnut and faux brass moved to a more slate and platinum feel. It's a great, modern choice nearly nine years after Emirates first revealed its A380s and a welcome upgrade to a style that felt a little dictator chic even last decade.
Pleasingly, Emirates hasn't messed with the bit that works: the horseshoe-shaped bar staffed by a flight attendant and the site of many an impromptu passenger-wearing-Emirates-hat picture. All that has changed (cleverly, given certification requirements) is the finish and the location of the grab-bar.
The old bench-style seating on either side next to the windows is out, in favour of two seating options with attached table that look like they'll provide additional space as well as extra seating choice.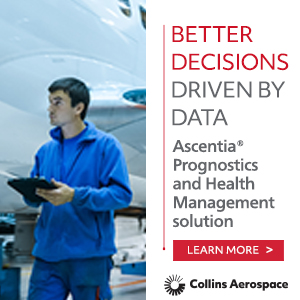 The club-style four-person table on the aircraft's left-hand side serves a number of purposes: for a start, it simply smacks of private jet, and given the ongoing series of salvos being fired between commercial and business aviation in the battle to attract high-spending customers to first class and private jets, it's a great idea.
For families travelling with children who need some distracting or simply more room to colour, too, a sizeable table is a plus.
Emirates is smart to serve this market well — not only are parents and kids happier, but it's also an excellent opportunity for colleagues to put the business back into business class, reviewing presentations or files and getting some work done.
The L-shaped sofa on the right hand side of the aircraft is also an improvement, with enough space to pop your drink down on the smaller table and have a good chat — or a more informal business discussion.
Also improved: a bigger LCD screen on the back wall to let Emirates show off the live sport programming it receives over satellite, which shows the moving map when there's no sportsball going on.
And passengers seated towards the rear of Emirates' large business class cabin will be relieved to know that soundproof curtains are also on the way. The bar can be noisy at times, so trying to reduce the din for passengers trying to sleep on the other side of the bulkhead is welcome. The PR images don't seem to show a floor-to-ceiling screen-type curtain like Lufthansa uses in its most recent first class cabins, but any improvement is a positive one.
As far as space-neutral improvements go, and following innovations by key regional competitors Etihad and Qatar Airways, Emirates has done a great job with this one.
Related Articles: