Qantas has unveiled the staggered business class seat and its narrowest ever economy seat for its Boeing 787-9, an aircraft that will prove a game changer for the airline. Finally opening up ultra-longhaul routes to smaller, efficient twinjets will make a huge difference for this airline at the end of the world. But what could the Red Roo — and its seating partner Thompson, makers of the Vantage business class product and Cozy Suite staggered economy seats — have up their sleeves for premium economy?
The premium economy context within Qantas' Asia-Pacific region is not a hugely strong one. Cathay Pacific is shrinking the size of its premium economy cabins, although that move does come before the airline goes 3-4-3 on its Boeing 777 aircraft, and its home market in Hong Kong does not have the average femur length of the Australian market. A tighter main economy cabin does push taller and wider passengers towards the premium economy offering, especially if reasonably priced.
Qantas will also want to avoid repeating the mistakes of Air New Zealand — both on the comfort levels of the Smartseat when it was first introduced (Air NZ installed them too close together initially, and had to climb down after a trouncing in aviation media and by passengers), and in the pricing that it wants to command. Airbus estimates a 1.5-2x premium over regular economy, although RGN numbercrunching suggested that this depends on route and can be higher.
The tension for Qantas is that it needs to do something to stand out in a crowded and relatively soft premium economy market, while also keeping the prices relatively low so that passengers squeezed out of the airline's narrowest ever economy seat don't feel too hard done by with the marginal cost of the upgrade. For longhaul, and especially the ultra-longhaul missions like Melbourne-LA or Perth-London, there is less relative pressure to stop business class downgraders: travellers who want to get real sleep and hit the ground running will continue to book the flat bed product.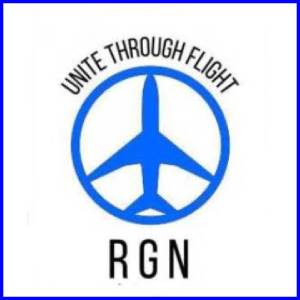 Unlike the A350's various 7-across and 8-across premium economy layouts, the 787 has only ever seen a 2-3-2 configuration. It seems almost inevitable that some airline will eventually decide that the original Boeing economy layout of 2-4-2 on the 787 is sellable as premium economy, and there won't be any shortage of seatmakers happy to make that happen.
Yet Qantas' seat numbers say 28, its PR bumf says 2-3-2, and its cutway map shows four rows of seven seats. Unless this is a colossal red herring and it doesn't plan four full rows, 4 rows x 7 seats is the simplest way to get to the 28 seats it plans. In the event that Qantas decides to roll these seats out to the rest of its future longhaul fleet (A380s and A330s after the 747s retire this decade), this layout would match nicely with the upper deck of the superjumbo and the cross-section of the Airbus twinjet.
Qantas could choose the Thompson Cozy Suite, which does come in a premium economy flavour (although one we've never seen) to succeed its longstanding Recaro premium economy seat. The mid-class contract is understood to be going to Thompson even though longstanding premium economy (and domestic business) supplier Recaro provided the economy product for the 787. That would certainly provide a good bit of extra #PaxEx bang for passengers' marginal buck.
But we can certainly expect bells and whistles galore. Premium economy passengers will feel shortchanged if they don't see at least as many innovations as regular economy passengers do, so look for Qantas to have had a well-designed think about how to use every bit of the seat shroud to the passengers' advantage.
Related Articles: