How many aircraft are included in Southwest Airlines' new connectivity agreement with Panasonic Avionics? That's the question that journalists and analysts asked after news dropped mid-December that Southwest is taking a dual-source approach to connectivity, enlisting Panasonic to fit its Ku-band system to some Southwest aircraft, even though well over 600 Southwest frames carry incumbent Global Eagle Entertainment's (GEE) Ku connectivity offering.
To date, Panasonic has stayed mum about any aircraft specifics, saying that while it's thrilled about the new Global Communications Services agreement with Southwest, it is "not releasing fleet details at this time". Southwest has taken a similar approach, with spokeswoman Michelle Agnew telling RGN last month that the airline will be testing Panasonic "beginning late 2017 on select 737-800 new delivery aircraft. Southwest will work with both providers to optimize the Wi-Fi-enabled fleet. We do not have a specific install or retrofit schedule to share at this time."
Asked by RGN if any aircraft that are currently equipped with GEE hardware have been earmarked to be fitted with Panasonic connectivity under the new arrangement, Agnew reiterated, "We do not have a specific install or retrofit schedule to share at this time."
During an investor call to discuss the new deal, GEE chief executive officer Dave Davis poured cold water on the notion that we'll see a rip and replace of Ku connectivity systems, saying: "In terms of thinking about our current fleet it should be very clear to everybody that retrofitting aircraft is very expensive, very complex; it takes aircraft out of service. And we think that our customer experience we'll be delivering moving forward is going to be industry leading again with the combination of network, network capacity [and] network scope resulting from the acquisition of EMC this year and through the proprietary technologies that we're going to be rolling out at Southwest, so we think we're in a very strong position to compete, to maintain our fleet base today, and to take advantage of growth opportunities going forward."
GEE will install on Southwest's incoming 737NGs "into at least the fourth quarter of 2017" and on 737 MAX aircraft into 2018. GEE's in-service fleet at Southwest "could grow by 5% to 10% through mid-2018" after which, GEE "can and will compete for additional new deliveries" through its contract term, according to Davis.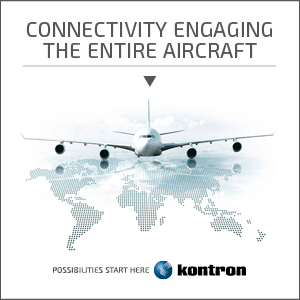 Deinstalling an entire satellite connectivity system and bringing an aircraft back to spec in order to install an entirely new satellite connectivity system would be laborious and costly work indeed. And it's difficult to see any carrier having the appetite to execute such a plan on a grand scale (aircraft lessors certainly don't seem to have the appetite).
Earlier this year, RGN asked Panasonic to consider another hypothetical scenario whereby an airline with rival Ku kit on its aircraft sought to replace its service provider, but couldn't stomach a full hardware swap – what would Panasonic offer? Panasonic's David Bruner answered broadly that a lot of Ku connectivity equipment is not compatible with its network, though Panasonic "would try to take advantage of whatever is there".
Panasonic already "had to answer those questions for certain airlines that are looking to change", Bruner said at the time. "If at all possible, if an airline made an investment for certain equipment and we use that equipment and it's good, we would never sell them something they don't need. If we can use what's there, we would."
This begs the obvious question – does Panasonic stand at the ready to facilitate GEE-fitted aircraft on its network if certain hardware changes were facilitated, and would Southwest even entertain such an approach? The answer is as yet unclear.
Asked specifically by RGN if Southwest will be utilizing Panasonic's network to implement the better Internet service being promised by the carrier come mid-2017 (months before the first "select Boeing 737-800 new delivery aircraft" enter service with Panasonic Ku), Southwest's Agnew said:
We will be working with GEE as they upgrade their system and in order to support these, we will be updating some of the hardware on aircraft. With the select 737-800 aircraft receiving Panasonic aircraft in late 2017, they will be installed with Panasonic equipment.
As for GEE, the firm does not know the details of the arrangement brokered between Southwest and Panasonic. "We don't have full visibility into Southwest's relationship with Panasonic. We're going off the public comments. But I think, as with any connectivity program, often they begin with installs of the equipment and tests of the network and services. We expect that to evolve into Panasonic installs on some new aircraft," said Davis.
Referencing GEE's recent new transponder deal – a $50 million investment that will primarily support Southwest – GEE executive VP aviation Josh Marks added, "I think it's fair to say the conclusion one could draw is that we wouldn't be making a pretty significant capital purchase here of nearly an entire satellite if we weren't confident in the size of our fleet into the years ahead."
While details about the exact level of Southwest's flexibility in the new contract with GEE remain elusive, some insight into the terms can be gleaned from reading GEE's 8-K filing from 13 December. The revised contract extends the partnership between the two companies through 2025, while also establishing a "Fleet Management Plan". The published portion of the Plan talks to quarterly meetings where any expected changes to the Plan would be communicated, and a review of the Plan once annually.
Southwest does not appear to have the option to deactivate at any time, with GEE's filing stating, "The parties agree that the Fleet Management Plan will be reviewed annually and shall only be revised upon mutual agreement of the parties." By way of comparison, the June agreement between Gogo and American resulted in terms that gave American broad flexibility, stating: "Pursuant to the Letter Agreement, approximately 550 Gogo-installed mainline aircraft that are currently under contract with Gogo pursuant to the Existing Agreements are subject to deinstallation at any time at American's option."
However, the fact that Southwest has chosen to equip at least some aircraft with Panasonic Global Communications Services, its decision alongside Panasonic not to provide fleet specifics to the public – plus GEE's lack of visibility into such specifics –  and some of the language in GEE's filing suggests that further deactivations are at least plausible.
Even so, Southwest's extension of its contract with GEE; its new agreement to convert the revenue model from a per-connected device fee to fixed monthly with an upside to GEE from ancillary services; and its new long-term commitment to GEE's live television service (versus the prior construct of a year-to-year renewal) is being seen as a big positive. A cloud has lifted insofar as GEE now has long-term visibility into revenue and earnings and can restructure its long-term satellite capacity commitments at more favorable pricing. And the rough economics of the deal between Southwest and GEE, related to revenue, remain consistent over time, noted GEE's Marks. "We do expect, based on the numbers we have right now from Southwest, that the total of hardware and software should remain consistent 2017 and 2018."
Davis also pointed out that Southwest today "has roughly 90 to 95 aircraft that are 737 Classics that are not connected with connectivity. Those aircraft are the aircraft that are being retired. Southwest has indicated that they expect to grow to at least 700 aircraft by the end of next year. We expect that those acquisitions will be coming through a combination – based on Southwest's history – of new aircraft builds from Boeing and opportunistic purchases in the market. So given the retirement of the Classics we think there will be sufficient new aircraft coming in, whether they're new from the factory or used to be able to hit our projections in terms of growth in the Southwest fleet and to leave excess aircraft for Panasonic testing to begin by the end of next year."
Southwest, meanwhile, is expecting GEE and Panasonic to provide consistency of service to passengers, with Agnew saying:
We anticipate that customers will not be able to tell the difference between the two providers. We are working closely with GEE and Panasonic to ensure a consistent customer experience.
Overall, Southwest's decision to stick with Ku connectivity, versus making the leap to Ka, is a boost to the Ku connectivity camp and the Ku value proposition. Agnew tells RGN, "Southwest evaluated multiple factors throughout the RFP process and determined the Ku band GEE and PAC were providing was the best overall choice."
Related Articles: