Nearly 100 years ago, the first plans for New York City's Second Avenue Subway were drawn up. The new line was to be part of a major transit expansion up and down Manhattan's East Side, and due to replace elevated lines along Second and Third Avenues. While the existing elevated lines were torn down, the underground expansion fell victim to the Great Depression, World War II, a lack of funding, and decades of political bickering.
Finally, on the first day of 2017, Phase 1 of the Second Avenue Subway opened to the public, bringing a subway extension to a neighborhood that has been the butt of jokes for nearly a century. Phase 1 extends the Q train from the existing Lexington Avenue 63rd Street station up Second Avenue to 96th Street, with stations at 72nd and 86th Streets along the way. Initial estimates project that 200,000 riders per day will use the new extension, taking some of the burden off the Lexington Avenue Line, the busiest transit line in the United States.
The three new stations represent the first in Governor Andrew Cuomo's vision for New York's subway stations, with various passenger experience enhancements and large scale artwork. Each station sports full-length mezzanine levels atop island platforms, lined end to end with unique and inspiring artwork, a welcome departure from the usual coating of grime and mysterious oozing liquids on the walls.
At 72nd Street, artist Vik Muniz immortalized regular New Yorkers in mosaic tile. At 86th Street, artist Chuck Close created 12 large portraits of famous artists and musicians. Finally, at 96th Street, artist Sarah Sze created "Blueprint for a Landscape", which uses nearly 4,300 porcelain wall tiles over 14,000 square feet to depict sheets of paper, scaffolding, birds, trees, and foliage.
For those passengers actually trying to catch a train rather than indulge in some art, several of Governor Cuomo's new passenger friendly initiatives have been installed in the new stations. While technological and rolling stock issues prevent more frequent service (currently limited to about every eight minutes), Cuomo has set out to make it slightly more tolerable to wait for the next train by bringing new tech to an old system.
W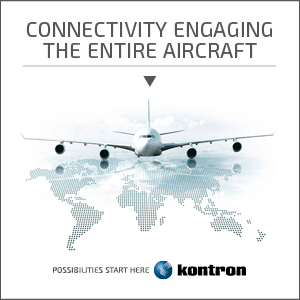 hile passengers of the numbered subway lines (excluding the 7) have enjoyed arrival countdown clocks at all stations for years, the 100-year old signaling system on the lettered lines is not capable of providing that level of information. Since updating the signal system will take decades at the current pace of upgrades, an experimental bluetooth beacon technology has been deployed in the meantime. Using beacons installed on the train and on station platforms, the experimental system is able to provide somewhat accurate train arrival information. Although it does not make the train arrive any quicker, it puts riders at ease psychologically.
While passengers wait for that train, they can now stay connected and powered. After a push from Cuomo to finish years earlier than originally planned, all undergrounds in New York City stations now offer free Wi-Fi and cellular service. USB power ports are also available, but only two were spotted at 96th Street, and the placement on an information kiosk opposite a bench seemed like poor judgment. USB ports will eventually be making their way onto trains as well.
While the Second Avenue Subway is desperately needed, it comes at great expense. The two-mile Phase 1 project cost $4.45 billion, making it the most expensive subway project in the world. Phase 2 of the project, which will extend the line up to 125th Street, is currently planned but remains unfunded. With Phase 1 finally opening, and progress actually being made to reconstruct the decrepit LaGuardia Airport, New Yorkers are finally seeing some much-needed infrastructure improvement come to fruition.
Related Articles: