Southwest Airlines is giving up on Akron and Dayton, Ohio. As of 3 June 2017 the carrier will consolidate those operations to the larger, nearby airports of Cleveland and Cincinnati-Northern Kentucky, respectively. This also marks the first time Southwest will serve Cincinnati. These are just a couple of the significant changes in Southwest's route map that came with its latest schedule extension, released this week. The total number of cities the carrier serves will remain at 100 101, dropping two and adding two others. That comes with an overall expansion in routes served and miles flown, as well as increased competition in many markets.
Southwest inherited the Dayton and Akron services with its AirTran acquisition. Routes have shifted since then and so have passenger demands. While the smaller airports arguably offer a better experience for the traveler – shorter security lines, closer parking facilities, easier terminal access – they also serve smaller markets. Market consolidation in general has seen many smaller airports lose frequencies or service completely; Dayton and Akron are just the latest to succumb on that front. It is also worth noting that Cincinnati and Cleveland typically have higher fares than their smaller neighbors, in large part because they saw service from AirTran and competition amongst many carriers rather than serving as a hub for Delta Air Lines or United Airlines. For Southwest this is an opportunity to expand in the markets and compete on price but still potentially realize higher yields than the smaller airports afforded it.
Southwest has historically avoided transcontinental flights; currently the company has flights from Oakland, Los Angeles and San Diego to Baltimore-Washington International. That schedule will be augmented with two new transcon flights, both to Newark. Oakland will see year-round flights while San Diego will get seasonal service.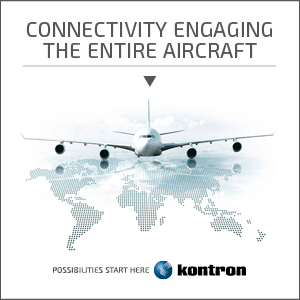 For San Diego the addition of Newark means Alaska Airlines and United Airlines will have direct competition, while American Airlines, Delta and JetBlue all operate at JFK. JetBlue is also set to upgrade its San Diego service to include its Mint premium cabin offering in August 2017. Also on the west coast Southwest is stepping up competition with Alaska Airlines. San Diego will see new year-round service to Salt Lake City and Boise and seasonal service to Spokane and Indianapolis. Flights between Portland and San Francisco will also be in a competitive market.
South Florida is a major point of expansion in this schedule extension. The carrier will have access to a dedicated international arrivals facility this summer at its Fort Lauderdale hub and is taking advantage of that to add Grand Cayman, Montego Bay, Cancun, and Belize as destinations from its South Florida hub. They join Nassau, Bahamas and the Cuban trio of Havana, Varadero and Santa Clara. Intra-Florida service to Orlando will be added as will Washington-Dulles and Philadelphia. These new routes put Southwest in direct competition with JetBlue and Spirit in many cases.
The schedule shifts are part of Southwest's plan to increase available seat miles by 3.5% in 2017 versus 2016. They also offset some other cuts, including reduction of slots at John Wayne Airport in Orange County and at Washington's National Airport. The carrier continues to show its flexibility in adjusting its route map and schedule to shifting market demand. And the shift to larger markets, while inconsistent with the carrier's initial growth plans, closely matches more recent efforts.