The following statement has been issued by American Airlines
We know in-flight entertainment is important to our customers, which is why we've committed to offering free, streaming high-quality movies and music, and to investing in fast satellite-based Internet access and power at every seat across our domestic fleet.
Entertainment and connection options like these are the future of in-flight entertainment, which is why we've decided that our new Boeing 737 MAX will arrive later this year without seatback video screens.
More than 90 percent of our passengers already bring a device or screen with them when they fly. Those phones and tablets are continually upgraded, they're easy to use, and most importantly they are the technology that our customers have chosen. So it makes sense for American to focus on giving customers the best entertainment and fast connection options rather than installing seatback monitors that will be obsolete within a few years.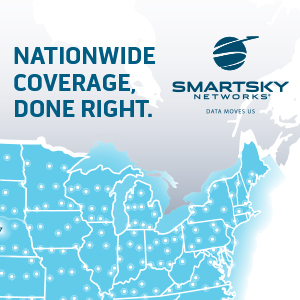 Every customer with a phone, tablet or laptop will be able to watch free movies and TV shows from our extensive on-board library, as well as free live television channels, all without purchasing an in-flight Internet connection.
For those who want to pay to get online, the high-speed, satellite-based Internet access we are installing on the MAX and other aircraft is so fast that everyone on the plane can stream Netflix, Amazon, and other video-on-demand, as well as text and surf the web over a connection that's just as fast as what they have in their homes.
Both our free streaming library as well as satellite Internet connections will work from gate-to-gate.
While streaming entertainment is an increasingly good option for domestic flights, seat-back screens will continue to be important to customers flying internationally. Our widebodies will continue to have seatback screens, and some of our narrowbodies used for specific flights will also keep their seatback screens. We'll keep seatback monitors on Boeing 777s, 787s, Airbus A330s, and our A350s, which begin arriving next year. We're also committed to seat-back screens on our three-class A321s.
Other key things to remember:
     This year we take delivery of 40 current-generation Boeing 737 and Airbus A321 aircraft. They will arrive with seatback monitors and power at every seat
     By the summer of 2018 we will have completed installation of the faster satellite-based Wi-Fi on half of our narrowbodies, with all of them done by the end of 2019
     We expect 50 percent of our domestic narrowbody aircraft to be equipped with power at every seat by the end of 2018, and over 85 percent equipped by the end of 2020