PrivateFly's 2016 Private Jet Charter Trends report paints a colourful picture of a global charter market dominated by Cessna and 41-year old men taking four associates to Vegas…
PrivateFly, the online private jet charter platform, has released its Private Jet Charter Trends report for Q4 2016. The document completes the company's first full year of published 'big data' defining the charter market.
The information, distilled from across the global operation, has been used to create 'a summary of the typical profile of a private jet customer in 2016'. He's 41; most likely booked his flight on a computer, although he may have used his smart phone; travelled with three or four other people; and chartered a Citation Mustang to fly from Los Angeles to Las Vegas. He is unlikely to have taken his dog. Or child.
Dig a little deeper and the Q4 report reveals an intriguing portrait of a somewhat secretive industry. In 2016, 71% of those who booked with PrivateFly were male. The majority of flights carried four or five passengers, with a distinct seasonal variation in the percentage of those under 16.
Los Angeles to Las Vegas is PrivateFly's most enquired about route, but the favourite destination of all is London. There is seasonal variation in destination choice, and while London remains top throughout the year, Paris takes second spot in Q1 and Q4, dropping to third in Q2 and out of the top three in Q3.
Vegas is the third most favoured destination in Q1, but falls short for the remainder of the year. Nice, France makes it into second place in Q2 thanks to its summer attraction and remains there into Q3, ahead of Ibiza, the Spanish holiday island renowned for its beaches, nightlife and dramatic vistas. They're interesting observations for a market ostensibly serving the business traveller.
The most commonly chartered aircraft between LA and Vegas was the Embraer Phenom 100, but the most popular charter type of all was Cessna's Citation Mustang, which took first place in every quarter. A Citation took second in every quarter too, the CJ2 in Q1 and 2, the XLS+ in Q3 and XLS in Q4. It's a reflection, according to PrivateFly, of market availability and the popularity of Cessna's products.
The Wichita OEM swept the popularity board in Q1, with the Citation XLS as PrivateFly's third most popular charter, but lost out to the Phenom 100 in Q2. The Beechcraft Super King Air 200 took third spot in Q3 as customers appreciated its cost effectiveness and comfort on shorter flights, presumably as more looked towards vacation travel.
Embraer again muscled in on Citation territory as the Phenom took third place in Q4 but, more significantly, Piaggio's distinctive Avanti moved into fourth as it grows in popularity with charter customers.
Most flights are booked more than 30 days in advance, but it's a slim majority, with the figures falling by just a few per cent for bookings 15-30 and 8-14 days ahead. Between two and seven days ahead booking numbers rise again, with as many as 17% of flights arranged the day before travel; the final 11% or so are booked on the day the jet's required.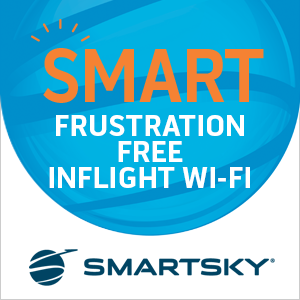 The industry therefore maintains assets sufficient to satisfy short-term and last minute customer requirements, requiring extensive inventory and efficient processing between booking and cabin. PrivateFly's record for the year was 54 minutes 12 seconds from enquiry to take-off.
As for dogs, and other pets, they flew most in Q1, when 6% of PrivateFly's charters carried them. In Q2 and 3, only 3% of flights carried pets, rising to 4% in Q4. Children travelled on 14%, 11%, 15% and 11% of charters in Q1, 2, 3 and 4, respectively, reflecting summer holiday travel.
The reports depict private jet charter as primarily serving the business customer, but with significant flex through seasonal and leisure traffic.
PrivateFly may have defined an average passenger, but day-to-day operations respond to a dynamic, demanding market, frequently leaving only hours, or even minutes, to guarantee customer fulfilment.
Related Articles: