JetBlue has reached an inflight connectivity milestone, announcing the completion of its Fly-Fi fleet-wide rollout. The high-speed Internet service is now available on all 227 of the carrier's aircraft (A320s, A321s and Embraer 190s), and is free to passengers. Moreover, thanks to a recent upgrade, the system operates gate-to-gate rather than limiting passengers to only being able to connect at 10,000 feet.
"It's 2017 and our customers expect to be connected everywhere, whether that be from the comfort of their sofa or 35,000 feet above it," declared JetBlue VP of marketing Jamie Perry in a statement. "That's why we're so proud that JetBlue is now the only airline to offer free, high-speed Wi-Fi, live TV and movies for all customers on every plane."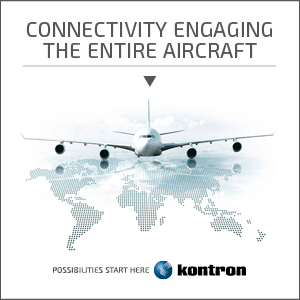 JetBlue's ability to offer the product free to passengers is due in large part to its ability to strike sponsorship deals with other vendors. The current partnership with Amazon Prime supports free video streaming in-flight, and was recently expanded to allow members of JetBlue's TrueBlue loyalty program to earn points for purchases made on Amazon.com.
This sort of subsidy for passenger connectivity is growing in popularity, with Gogo pushing hard to deliver on a similar model with its airline partners. Last week Alaska Airlines announced that Gogo's inflight messaging service would be offered for free on its aircraft. Shifting the cost burden away from the passenger significantly improves system usage rates and passenger satisfaction with the product. Assuming a paying sponsor can be found, the value proposition is tremendous for all parties involved.
Activation of the gate-to-gate functionality across JetBlue's entire fleet was long expected and further sets the carrier's connectivity solution apart from competitors. That extra connectivity time can really add up.
Next up for the company is a retrofit of its in-seat entertainment system on the A320 fleet. In conjunction with the addition of two rows of seats on every A320, JetBlue will add slimmer seats like those on its A321s. The seats will include larger screens for every passenger as well as an expanded and free movie selection.
Related Articles: