British Airways seems to be planning to unveil a major business class food revamp when it announces its new Club World seats in the next few months, with an on-demand dining option expected.
Unfair if unavoidable jokes about British cuisine aside — indeed, food in the UK is diverse and flavourful, with international influences and top-notch fresh ingredients — BA is in a huge dilemma of crew and logistics. Successfully pulling off a dine on demand product offering in business class of the type outlined by Head for Points, which wrote about the news earlier today UK time, is complex and difficult.
The fundamental problem for British Airways is that dine on demand requires a motivated crew made up of enough people to fully serve the number of passengers in a business class cabin, and a hard product where passengers are not disturbed by other passengers' choices to dine at an unusual time when the cabin is dark. Currently, it has none of those things.
A particular complication for BA is the context of its poor industrial relations with cabin crew, driven by the parallel use of legacy Worldwide and post-2010 Mixed Fleet crews. Head for Points' information suggests that Worldwide and Mixed Fleet have been asked to work alongside each other, temporarily accept an increase from two to three back-to-back trips on which they can be rostered (often at short notice, which is one of the industrial relations issues currently under discussion), while attending a two-day training session on the new product that also comes with the stick of not being able to work in the new cabin unless they've participated.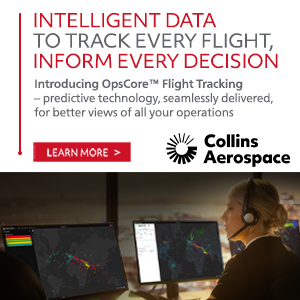 BA has large, dense cabins — some of the densest among competitors with fully flat beds — and either legacy Worldwide crews who either feel that the plum routes are being pulled from them or Mixed Fleet crews who feel they are on "poverty pay". Numerous airlines who offer dine on demand services, particularly the three large middle eastern carriers, have a reputation for offering inconsistent service: terrible when the crew are not on their game, but excellent when they are. Regardless, on-demand dining is unequivocally more work for crew.
A key question for British Airways will be around how this new soft product will be rolled out in conjunction with the forthcoming new hard product planned for the Airbus A350, expected to be unveiled at the same time as the new dining service.
From the perspective of passengers, it is deeply unwise to offer a dine-on-demand option where flight attendants have to lean over an aisle passenger and activate an often noisy mechanical vertical divider to serve window or middle passengers. That's already a bit annoying in the current Club World boarding school dormitory model, when everyone is eating at the same time, but it will be inexcusably disruptive if passengers can select when their meal is served.
There are also questions about whether the same galley kitchen layout that produces an all-at-once school dining hall meal service can deliver a successful dine-on-demand experience. This might lead BA to decide not to roll out the service to aircraft with existing seats.
But the rumour mill has been suggesting that British Airways won't be retrofitting the new seats onto older aircraft. It's certainly unlikely to refit them onto the "super J" business-heavy 747 fleet, which have almost surely seen their final refurbishment, but which will still be deployed on key bread-and-butter high profile routes for BA, some of which are routes where dining on demand would be very much welcomed either by passengers on connecting flights or who have already eaten in the lounge.
British Airways faces a dilemma if it maintains its purported plans not to roll out its new seat to all older longhaul aircraft. It can try to introduce the dine-on-demand product onto planes with older seats, facing the same problems as United Polaris, or it can restrict it just to the eighteen Airbus A350 aircraft it has on order. Neither is an attractive solution. Will dine-on-demand be the straw that forces former Vueling CEO Alex Cruz to roll out new seats onto aircraft with the now eleven-year-old Club World product?
Related Articles: