One-way flights from Beijing to New York City are cheap right now; I recently secured a $400 flight for such. But though I had the opportunity to pay a little more to upgrade, I simply could not justify it. That is until the morning of the 3 December trip, when I awoke feeling under the weather. Eager to stop myself from slipping into full-on misery, I made a call to United Airlines to change my fare so that I could apply an upgrade instrument and confirm a flat-bed seat for the 15-hour flight home. Another factor coloring my decision was timing – this was the first week of United's roll-out of its new Polaris business class service offering and I wanted to give it a whirl. And so I made my way to the airport, a few hundred dollars poorer but with a new seat assignment and cautious optimism about how I would feel when I got home.
The new Polaris product is rolling out in waves, starting with an upgrade to the onboard soft product. Menus have been revised and new bedding products introduced. The actual Polaris seats are somewhere between months and years away, but I've never really hated the current B/E Aerospace Diamond flat-bed offering. And on this particular flight I switched seats right before boarding to secure an empty seat adjacent to me. As one of the flight attendants joked, I was able to "set up a little apartment" on the plane. It's not quite the same as the Etihad Apartment, for sure, but it got me through.
In truth, it was the difference in flight attendant behavior that drove the bulk of the experience upgrade for me. There were a half dozen or so attendants working in the front half of the plane and I spoke with most of them at one point or another throughout the flight.
More than one crew member told me that the new offering felt like "the old days, when we would carve a roast seat-side". Another remarked that, during breakfast at the hotel when crew typically talk about what they did on their layover, the conversations were about work, and how to further improve the Polaris service flow. This particular team was keen to get it right.
One of the most obvious initial changes to the soft product is just how much "stuff" is now involved. The seats are piled with two blankets, two pillows, and an amenity kit (plus, we had stuffed bears on our flight). There are also slippers in the foot rest area and mattress pads, pajamas and gel pillows available on request. I stowed most of the goodies in the overhead bin and prepared to experience the new service offering.
I appreciated the new pre-flight plate/cup combo both for the engineering design involved and because it means passengers get a chocolate truffle to snack on with their drink. It was fun and distinctive but also practical in terms of improving the offering a tad.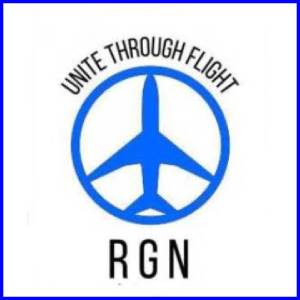 The Polaris meal service offers not just new main courses but also subtle changes to the service plan. The salad is smaller with no choice of dressing (a small oil & vinegar is provided on the tray) while the seafood appetizer is similar to past offerings. I had the seafood main course – fried prawns in a garlic soy sauce with steamed rice and veggies – and the flavors popped.
The cheese plate is a fixed, pre-plated offering, similar to what United has been serving for a while now in business class on its three-class planes. That's a downgrade from the two-class version of the service which allows passengers to choose the cheese.
United's signature ice cream sundae received an upgrade in terms of the service-ware involved; I like the new etched glass bowls with the globe motif, but that doesn't really change the food. A choice of macaroons (good luck guessing the flavors; I lost on that game) and Petit Fours are also on offer.
For those feeling peckish in-flight, self-serve snacks and even a couple of prepared options are on offer in the galley. I went for the grilled cheese sandwich and tomato soup, and fell in love with both. Historically Continental Airlines (with which United merged several years ago) was known for serving heavy, creamy soups. They were chosen in part because, when chilled in the prep kitchen, they would solidify and not spill in the carts. Perhaps that means they're a little less healthy than the thinner broth-style soups, but the tomato soup on my flight was delicious.
I actually ordered a second grilled cheese sandwich for my "breakfast" rather than the cereal or omelet served by default a 4pm local time just before landing; I really wish they'd fix that catering decision.
The most important part of the #PaxEx on this flight was my ability to sleep, and I can report that went very well. I was incredibly pleased by the new pillow and blanket options. I didn't use all of them but just having choices left me in a better position than I would have been previously. And the PJs were very comfortable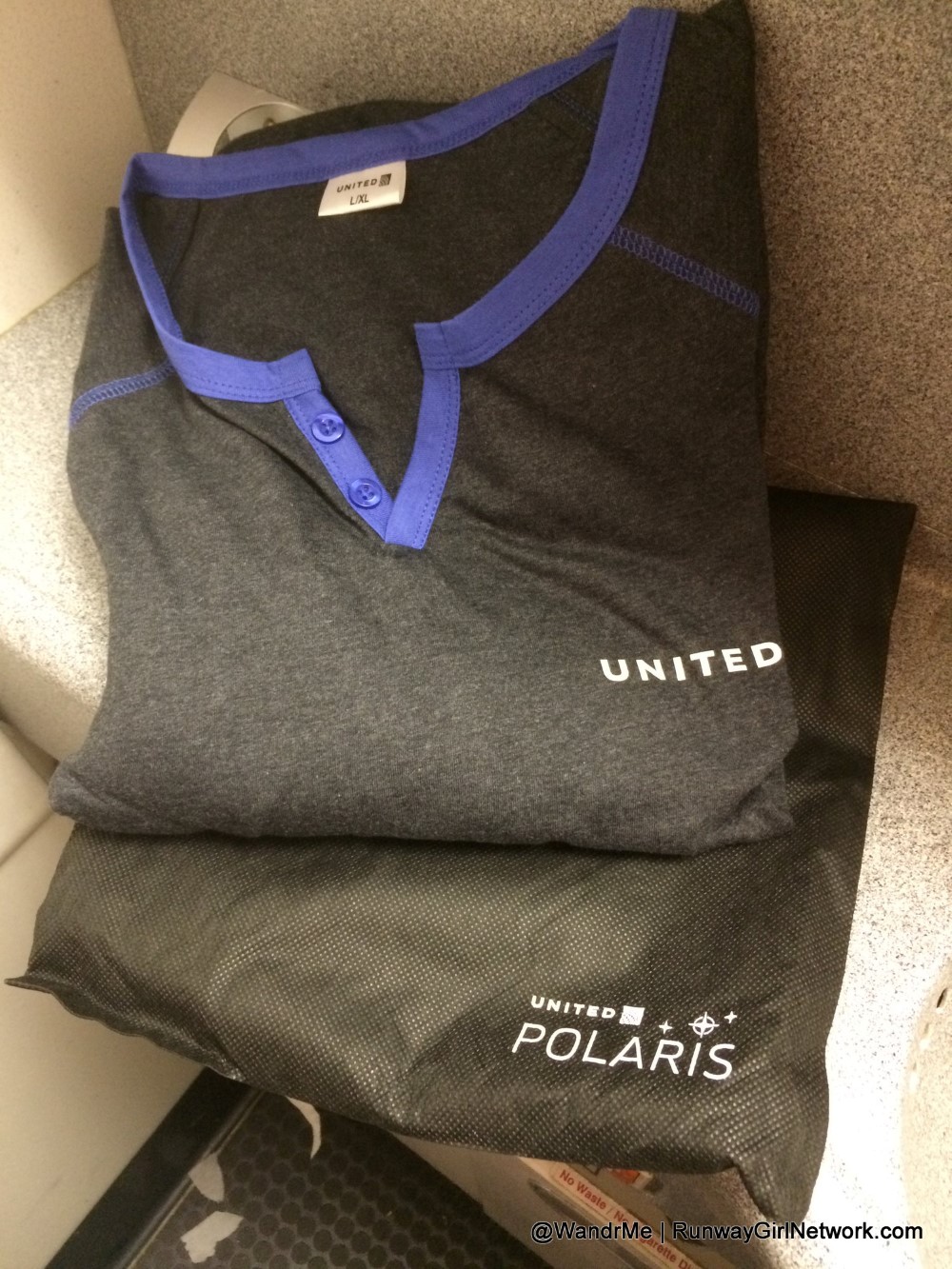 Overall, there were a few problems with the service. I'm not a fan of under-stocking mattress pads or pajamas when the focus of the Polaris launch is all about improving the sleep experience. And as a regular United customer on flights from Newark to Europe, a good night's sleep comprises a big part of the value proposition, at least for the eastbound flights. United is advertising the product as targeting that segment, so delivering all parts of the service would be a smart early adjustment in the offering.
As for how to find yourself in the Polaris cabin, especially as a typically coach consumer, I have three general suggestions:
Look for fare sales, especially around holiday travel times. In the summer (when business travel takes a bit of a break) it can be possible to find tickets that are only marginally more expensive to fly up front versus in the back, often because the coach fares are higher at that time as well. Also, vacation packages (hotel+flight) offer a business class option in some markets and can deliver the discounted seats when just buying flights alone would not
Use points if you've got them. At this point accrual is mostly going to come through credit cards and other partners, not from actually being a frequent flyer. It is still worth looking at the options.
Let your friends help you upgrade. That's what I did on this trip. We're getting to the end of the year when friends with upgrade instruments (Delta, American and United all have some form of such) are moving towards expiry. Talk to your friends about letting you use an upgrade instrument rather than having it go to waste.
Related Articles: