When I first heard that Disney was remaking 1977's live-action/animated hybrid Pete's Dragon, I was pretty skeptical, especially because I remember loving the original film so much as a kid. Then I rewatched the original and it all made sense. Loud, weird and riddled with wildly inappropriate humor, Pete's Dragon 1977 was not the movie I remembered, and despite a killer, Oscar-nominated theme song by costar Helen Reddy, it turned out to be a big old train wreck from start to finish. So, as you can imagine, I went into the remake with very low expectations.
Fortunately for all involved, Disney's new and vastly-improved Pete's Dragon isn't just a reboot as much as a total reimagination of the timeless tale of a boy with a pet dragon and it is awesome. Rich, layered, funny, smart, Dragon is a classically great family film even people without kids will enjoy. But if you have kids, well, forget about it, this is enchanting, must-see entertainment of the first order. Seriously beautiful stuff!
Dragon opens with a dreamlike, stunningly-realized car crash that leaves five-year-old Pete (played by newcomer Levi Alexander) orphaned and alone in the wilds of the Pacific Northwest. Rescued from the wreckage by a giant, furry green dragon with the ability to make himself invisible on cue, Pete spends the next six years growing up in the woods with his newfound friend who he dubs Elliot – after a dog in the children's book he was reading at the time of the accident that killed his parents – until an encounter with a crew of lumberjacks changes everything.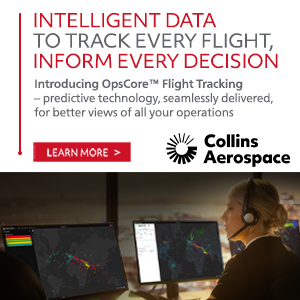 Spotted by Natalie (Bad Mom's Oona Lawrence), the young daughter of the logging team's foreman, Pete (now played by the immensely talented Oakes Fegley) flees to his and Elliot's secret hideout in the base of a massive tree but the jig is up. And despite Elliot's best efforts to save Pete from the logging crew, Pete is "rescued" and returns to town with Natalie, her father Jack (played by American Beauty's Wes Bentley) and Jack's well-meaning park ranger girlfriend Grace (Jurassic World's Bryce Dallas Howard). Once back in town Pete quickly finds himself torn between the magical life in the forest he shared with Elliot and the warmth and comfort of the new one he discovers with Natalie, Grace and Jack. And when news gets out that the mythical dragon Grace's father, Mr. Meacham (played by Oscar-winner Robert Redford in a soulful supporting turn) claims to have seen many years ago in the woods is real, things go from bad to worse for Elliot who hasn't simply lost his best friend but also now finds himself being relentlessly pursued by Jack's fortune hunting brother Gavin (played by Star Trek's Karl Urban) on a daily basis as well.
Directed by David Lowery, who made a name for himself with the 2013 Sundance sensation Ain't Them Bodies Saints, Dragon's lovely, lilting screenplay was written by Lowery and longtime producing partner Toby Halbrooks (Listen Up Philip, Upstream Color). Capturing not just the magic of the love between a lonely young boy and his first real friend but also the timeless power of familial love to heal all wounds, Dragon has a depth and beauty that is rare in a family film and even more rare in a movie inhabited by a giant CGI dragon. So, forget everything you think you know about Pete's Dragon, check your cynicism at the door, and let your inner child soar with this glorious fairy tale adventure for the ages.
Now playing on select Delta, Air New Zealand, Oman Air, Emirates and JetBlue flights worldwide, Pete's Dragon is also available via streaming at iTunes, Google Play and Amazon Video.