Since premiering to rave reviews at this year's Sundance Film Festival, Captain Fantastic, writer-director Matt Ross's (28 Hotel Rooms) beautiful, rabble-rousing ode to alternative families everywhere, has racked up an impressive 17 nominations and taken home seven major awards at film festivals around the world – including the Un Certain Regard prize for Best Director at the Cannes Film Festival in May. Oscar nominations are still more than a month away, but Captain's captain Viggo Mortensen (A History of Violence, The Lord of the Rings trilogy) is already considered by many to be a front-runner for the Best Actor prize after securing an Independent Spirit nod last week for Lead Actor. But the real winner here is Captain's daring, very cool premise that it is not just possible but actually imperative for parents to do everything they can to raise smart, fiercely independent, free-thinking children, especially in today's often toxic sociopolitical climate.
I know that sounds heavy and maybe a little bit like crunchy, leftist Hollywood propaganda (and maybe it is a little bit of that too) but at its core, the boldly original world that Ross and company create in Captain is so big and warm and wonderful that even the most jaded capitalist oppressor will surely find something to celebrate here. And if "sticking it to the man" is your new raison d'être these days, then look no further, brothers and sisters, because rarely has an onscreen celebration of hopeful, free-spirited  intellectualism been so timely.
Captain is the story of Ben (Mortensen) and his wife Leslie (Trin Miller) raising their six children in a glorious, off-the-grid utopia in the wilds of the Pacific Northwest. Home schooling their athletic, quick-witted brood to be avid readers, deep thinkers and expert hunters and gatherers, the family's idyllic world is shattered by their mother's sudden death. Deciding as a group to return to the normal world to "crash" Leslie's funeral in New Mexico (where she had been seeking treatment for bipolar disorder), Ben is troubled to discover fractures both large and small emerging in the very fabric of his seemingly perfect family unit as they are exposed to the sights and sounds of mainstream America.
Aside from Mortensen's career-best work as the family's patriarch, Captain also features beautifully nuanced performances from all six of the young actors who play his children. But the real stand-outs are George MacKay (Pride, How I Live Now) as the family's eldest son, Bo, struggling to find his place in the world, and Shree Crooks (American Horror Story) and newcomer Charlie Shotwell (Man Down) as Ben's youngest kids, Zara and Nai, respectively.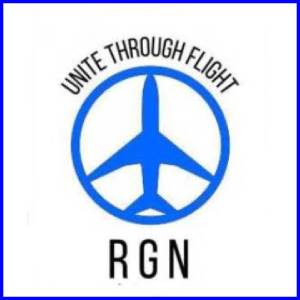 Also featuring another ferociously funny turn from Kathryn Hahn (Bad Moms, Tomorrowland) as Ben's sister Harper and a pitch-perfect Steve Zahn (Dallas Buyers Club, Joy Ride) as her husband, Dave, Captain's real secret weapons are Frank Langella (Frost/Nixon, Robot & Frank) and Ann Dowd (TV's The Leftovers) as Ben's wealthy in-laws, Jack and Abigail. And while lesser films might have painted Langella and Dowd as the villains of the piece – looking to tear Ben's family apart in an effort to "normalize" their hippie grandkids – Ross's decision to steer clear of stereotypes and clichés at every turn lends both characters a depth and compassion for Ben's situation that is often heartbreaking to behold.
At the end of the day, Captain offers up no easy answers but rather a stirring, heartfelt and deeply penetrating examination of what it means to be a family in today's increasingly troubled times. And who can't get behind that?
Now playing on select Lufthansa, Virgin Atlantic, Finnair, Emirates, China Southern Airlines, United and American Airlines flights worldwide, Captain Fantastic is also available via streaming at Amazon Video, Google Play and iTunes.