How does data mining play into airline marketing and operations? Runway Girl Network recently sat down with Emirates SVP IT Strategic Services Neetan Chopra, whose team is actively testing a variety of data mining solutions. In part one of our Q&A with Chopra, the Emirates executive addresses the shift towards API-based data exchanges and how his airline is able to integrate content from multiple sources, creating a coherent customer profile that goes beyond typical CRM solutions.
When you talk about reaching out to partners and building your own ecosystem, obviously APIs are involved, but that just addresses how you share data. Getting the right underlying data to bubble up to the top is essential. How do your systems understand the nuance in a flight request beyond just the default or the cheapest fare between city pairs? Can you give some examples of what you're doing on that front?
NC: I think the crux of the matter is in the data. There are multiple parts of data. If you look in the last two-and-a-half years, one of the things we started, a project called "Helix", is building this customer genome with the permission of our customers where they have opted in. The idea is to organically collect information. Customers leave data and information with us on our multiple channels. It's about assimilating that in real time and growing it in real time.
The second part of the genome is customers also leave observations on social media such as tweets when they visit our site. Then the third part is where we are using the next level of artificial intelligence to some extent kind of in a probabilistic manner to think [about] what our customers needs are. They like this kind of event, they like this kind of wine. Project a bit the implied part of the data, and in real time curating this information is pretty crucial.
If you see our next generation of architectures – data being the new oil – that's something that we are collecting all the time, and organically, real time. I think that will power some of these ecosystems. If you look at this data it won't just come from internal sources. The ecosystem has multiple parts to it. It's not just the ecosystem of services. I think we'll also have, with the permission of our customers, the ecosystem of data, data exchange, coalition, cooperation around data.
Are you working with specific vendors and partners to aggregate third-party data today or is that still too far off in the future?
NC: To be very honest, [that's] one of the initiatives that we are going through. We are building in-house capability for collecting the data. Most of the information, for example, on the observed bit where people are tweeting, I think those are easily available through APIs today. Also, it's an open world, you know, powered by an API economy. Most of these people are already beaming it out. That's what we are first doing; [looking at] what are the open sources of data.
What's the next step after that?
NC: A lot of the governments are now launching open data initiatives. Dubai government has announced [for instance], so there's a whole wealth of data available there. Our viewpoint is to first assimilate that piece of data, and then we have done some exploratory work on coalition partners around loyalty possibly to kind of get data from these partners as well.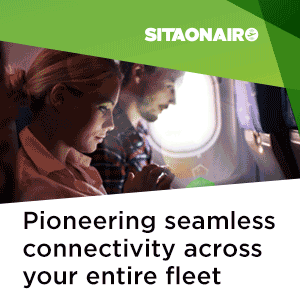 I know things operate differently in the Middle East versus the United States versus Europe. Does having the tight relationship with the airport, for example, give you more insight, and more access to passenger data information?
NC: Let me put it this way. There is a purpose. There is a larger mission. There's a purpose and a mission and a vision around the Dubai Inc. All of us have that purpose. It's inbuilt, it's ingrained into the Dubai entities. That's one. That sets the tone of Dubai Inc. However, Emirates is an international organization. Dubai Airports has international standards as was well. We must, at all times – and we do at all times – respect all the data privacy concerns that all other international players do. That's the other pillar of our collaboration.
I think the first bit makes it a bit easier. Having said this, [the] airport does move and it has its own set of priorities. We have our own set of priorities. Some of these mismatch [and] our scheduling activities makes it a bit more difficult. It's a mixed bag. I haven't really personally experienced any other aviation ecosystem because I have been in the Dubai for 20 years, so cannot really comment on comparisons across these ecosystems
Pittsburgh International Airport in Pennsylvania suggests it has to beg and plead and fight for every little bit of data they can get about anybody. Do you encounter the same?
NC: I must say, I was talking to Christina [of Pittsburgh International Airport]; people think it is much, much simpler [in Dubai] than perhaps in other places. That's not the case. What ties us together is a mission and a purpose, but there are the normal day-to-day operation headaches that we have to deal with.
Related Articles: