Located in southeast England, on the north bank of the Thames Estuary in Essex, Southend-on-Sea rose in popularity as a seaside resort during the early 19th century. Sitting to the north of the town, London Southend Airport opened as a commercial airfield in 1935. It survived the turbulent war years to serve as an important London airport into the 1970s.
Suffering under competition from London Stansted, Southend saw passenger numbers fall and only in 2008, when British infrastructure and support services company Stobart Group bought the airfield, did its fortunes reverse.
London Southend Airport's head of business aviation Hannah Lo Bao tells RGN: "Stobart Executive Handling was established at London Southend Airport in 2012 and we added hangar parking 12 months ago. The Stobart Group recruited a highly experienced team to create and operate the organisation."
Now enjoying strong traffic growth after just four years – its latest figures show a 25% year-on-year increase in business traffic, specifically – London Southend Airport is expanding its presence as a facility of choice among London's business airfields. Lo Bao credits the success to "a number of unique advantages that other London airports cannot compete with".
Among the airfield's advantages, Lo Bao lists 24/7 availability; slotless operations; the most competitive landing, parking and handling fees in the London area; a drive of less than 60 minutes into central London; the availability of private helicopter transfers to/from London Battersea heliport; direct ramp access for vehicles and a new rail station offering up to eight trains per hour into the city.
"Aircraft movements are recorded after they've taken place and no slots are required," she says. "The airport is open 24 hours and the majority of business jets can land at any time."
If a flight has sent a handling request, adds Lo Bao, the FBO team "will be present no matter what the time of day or night".
Moreover, since the FBO is a part of the Stobart Group, which owns the airport, "we can offer considerably cheaper parking rates thanks to the lack of middle man, handling and so on. Also, we work with a number of charter helicopter providers and if a helicopter is transiting with one of our business jets we don't charge a handling fee for the helicopter, only landing fees."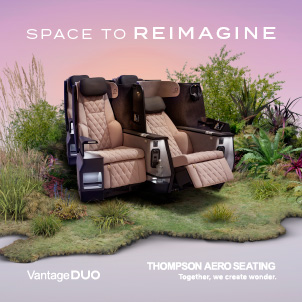 Helicopter flight time into Battersea is just 18 minutes, but those familiar with London traffic might struggle to believe that Lo Bao's claimed one-hour drive time into central London represents an advantage over the drive times from other London-area facilities. London Southend Airport is 15 minutes by car outside London's M25 orbital motorway while Biggin Hill, for example, is well inside.
She points to a 3 February 2016 trial in which two cars variously drove between Canary Wharf and the business airport facilities at Biggin Hill, Farnborough, Luton and Southend. With both vehicles obeying speed limits and traffic requirements, a Jaguar XJ travelling the 36 miles to Southend completed its journey in 55 minutes; a Range Rover covered the 16 miles to Biggin Hill in 61 minutes.
Southend's new hangarage accommodates aircraft up to Boeing 757 size and Lo Bao confirms that ACJ and BBJ operators are regular visitors.
Typically for the London area, the majority of the airport's traffic is to/from Europe and the Middle East. "We have only a very small amount of transatlantic movement," says Lo Bao, "but we're looking to engage with this market more."
Related Articles: