United Airlines today announced its Basic Economy product in advance of an investor call, offering both the reduced level of service and the promise of a proper international premium economy product to further segment its passenger experience lines.
The move brings United into line with Delta's Basic Economy, introduced in 2014, and the American Airlines equivalent, which will launch in early 2017, although United will restrict baggage along the lines of ultra-LCC Spirit. United's version of Basic Economy will go on sale next quarter for flights beginning in Q2 2017.
United says, in the usual couching of choice and option language, that Basic Economy will "further meet customers' needs and provide more options to price-sensitive travelers", and "provides customers the option of paying the lowest fares to their destinations, while still receiving the same standard economy experience, including food, beverage, Wi-Fi and personal device entertainment".
There are, of course, "a few key differences". First, passengers will only be assigned seats on the day of departure, and this process will be automated. MileagePlus elite customers do not seem to get a free pass here. "We're not able to guarantee that travelers on the same reservation will be seated together. If there are people in your group who need to sit together, this fare may not be the best option for you," United's website states, and promises that "passengers acknowledge at the point of a multi-seat purchase that seating together is not guaranteed", but doesn't explain whether or how the airline intends to avoid distraught families being split up. The airline can suggest that it "may not be the best option" but the #PaxEx frontline reality is that gate agents and flight attendants end up at the sharp end having to reseat passengers so someone's six-year-old isn't sitting twenty rows away.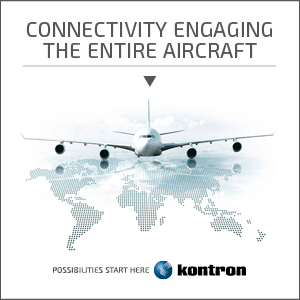 Basic Economy will also be boarded last, in group five, "unless a MileagePlus Premier member, primary cardmember of a qualifying MileagePlus credit card, or Star Alliance Gold member". Those passengers won't need to find room for their carry-on bag, though — in a departure from the Delta Basic Economy model that United has otherwise copied fairly faithfully, only one "personal item" carryon will be permitted, of "9 inches x 10 inches x 17 inches (22 cm x 25 cm x 43 cm) or less", which excludes the standard rollaboard, again "unless the customer is a MileagePlus Premier member, primary cardmember of a qualifying MileagePlus credit card, or Star Alliance Gold member".
While the prospect of fewer bags on board at the back of any US airline is overall a positive, the spectre is raised of gate agents — who have recently been doing sterling work trying to resurrect the airline's poor operational situation record — having to gate-check and charge for every rollaboard in the final boarding group. It remains to be seen if this is a recipe for on-time success.
For frequent flyers, United states, "Basic Economy will earn MileagePlus award miles, but not contribute toward elite qualification in any way." Further, "customers will not be eligible for Economy Plus or premium cabin upgrades".
Elsewhere on the aircraft, United says that it "remains on track to introduce its reimagined international premium travel experience," in other words business class, "United Polaris, on December 1."
And "the company is evaluating a new premium economy experience for domestic and international markets," United notes, which would follow rollouts from American and, soon, Delta.
United has an opportunity to either replace its extra-legroom Economy Plus product with premium economy, as Delta appears to be doing  or to add it as an extra step between economy on business, like American Airlines.
Related Articles: